A few days ago, OrnLu suffered (again) the loss of all of his (gold) campaign medals.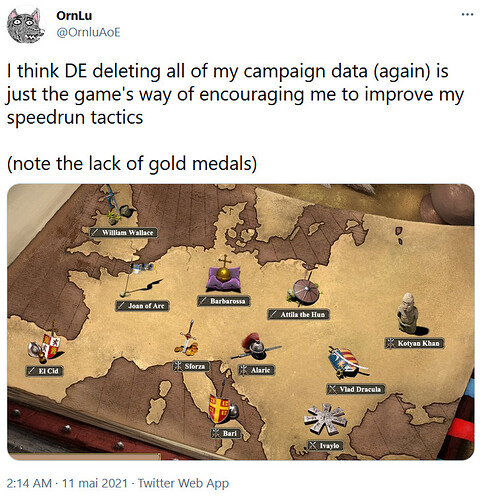 Like most of us, I guess, I've also encountered this problem and lost medals (even whole campaigns). Therefore I now use an easy trick to easily get lost medals back at any time.
This is what has to be done:
1) Win the scenario
2) +BEFORE YOU LEAVE THE MAP+, save the game.
It's totally possible to save a game even if one has already won.
That's literally already it.
If now at any time the medal disappears, you do the following:
→ Load the saved game.
You win at once and the medal is back.