GAME INFORMATION
These details are CRITICAL; DO NOT skip them or your issue may not be reviewed.
GAME BUILD

#:

56005
GAME PLATFORM: Steam
OPERATING SYSTEM: Windows 10
ISSUE EXPERIENCED
DESCRIBE THE ISSUE IN DETAIL (below). LIMIT TO ONE BUG PER THREAD.
Sometimes, if you barely scout a TC and walk away, the TC disappears again. Seems to happen mostly when the TC was scouted from above.
FREQUENCY OF ISSUE
How often does the issue occur? CHOSE ONE; DELETE THE REST!
50% of the time / matches I play (FREQUENTLY)
REPRODUCTION STEPS
List CLEAR and DETAILED STEPS we can take to reproduce the issue ourselves… Be descriptive!
Here's the steps to reproduce the issue:
Walk up to a TC with e.g. a scout from above/"behind" until it barely appears.
Walk back the same way you came so that you don't scout more of it.
Watch the TC disappear again.
EXPECTED RESULT
What was SUPPOSED to happen if the bug you encountered were not present?
TC stays visible once it has been scouted.
IMAGE
ALWAYS attach a PICTURE (.jpg, .png, .gif) or VIDEO (.mp4, YouTube link) that highlights the problem.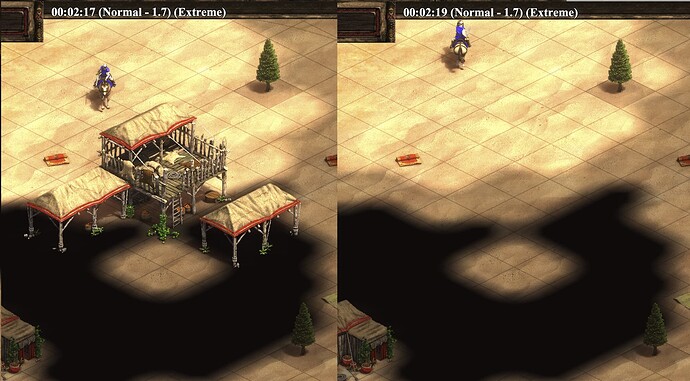 GAME FILES (SAVE / RECORDING)
Attach a SAVE GAME (.aoe2spgame) or GAME RECORDING (.aoe2record) of the match where you encountered the issue. Link it below if using an external file service.
Bug occurs at game time 2:18