First of all, plz tell me where is the legendary duel between Russian monk and Tatar warrior?
You've already have russian monk as regular unit, so why on earth you havn't you add this attractive episode into the mission?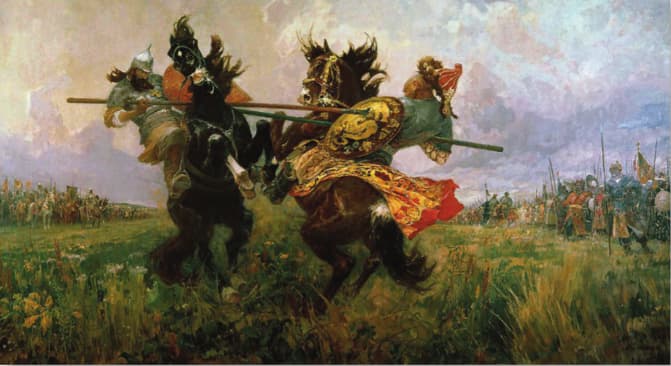 Then, why is the process of the battle designed as a silly tower defence game in which enemy come from nowhere and attack by waves?
This epic battle should be crafted as Hastings of Norman campaign or Kalka River of Mongol campaign,which means the whole Tatar army already standing on the battlefield and attacking palyer in accordance with historical facts.