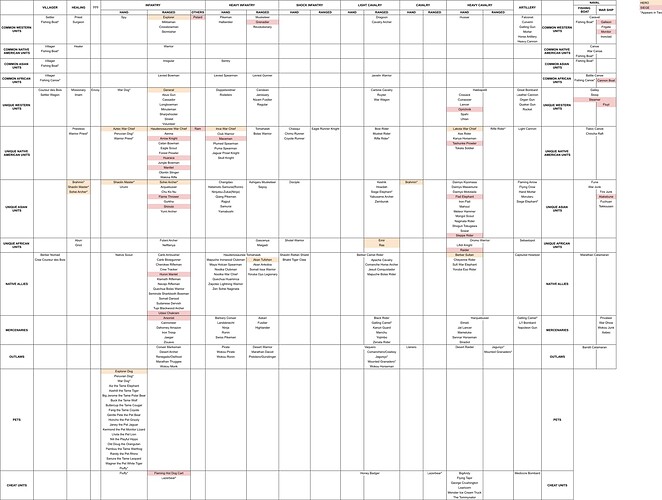 Here's a quick reference guide for which units fit within each unit category. I tried to be as straightforward as possible, but there a lot of units that weirdly fall within two categories or don't fall into any category or are mistagged.
Units highlighted in Orange are Hero units, units highlighted in Red are siege units(siege troopers, etc.) and units with an * near them imply that they appear in two distinct categories. For example: Gatling Camels are both Light Ranged Cavalry AND Artillery units.
I hope someone finds this useful. If I missed anyone or there is some mistake, please let me know.