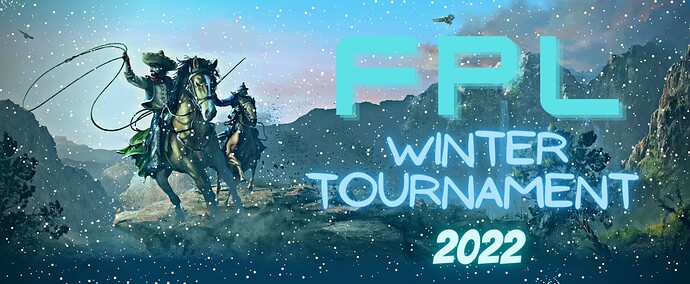 Good morning, today I would like to share the following information with you!
The Fair Players League is organizing a winter tournament 1v1, with $ 200 in prizes + donations, hosted by Crabgot.
Organized:
Cragbot
Revnak
Yukietty
EliteRifleman
Playwithsquirrelsoem
Host, Commentators:
Single-elimination bracket
Ro32, Ro16 and Quarterfinals are Bo3
Semifinals are Bo5
Finals is Bo7
Settings

Players agree on first match up then winner picks the civ and loser picks the map
Standard mode
Incas are not allowed

Schedule

Ro32: January 24th - 27th
Ro16: January 27th - 30th
Ro8: January 31st - February 3rd
Semifinals: February 3rd - 7th
Finals: February 9th
We are waiting for you!
If you want to participate or make donations, feel free to contact the staff members!