GAME INFORMATION
GAME BUILD

#:

101.101.45340.0 6228353
GAME PLATFORM: Steam
OPERATING SYSTEM: Windows 10
ISSUE EXPERIENCED
In a team game, when the party leader selects a favorite map with the star, this map is almost never selected.
It seems that by not correctly selecting the desired map, sometimes players are disconnected from the game before the game starts.
FREQUENCY OF ISSUE
75% of the time / matches I play (VERY FREQUENTLY)
REPRODUCTION STEPS
Here's the steps to reproduce the issue:
Once into the game, go to Multiplayer > Ranked
Select a favourite map from pool with the star
Click Find Match
EXPECTED RESULT
The game should select de favourite map from the pool with the star.
IMAGE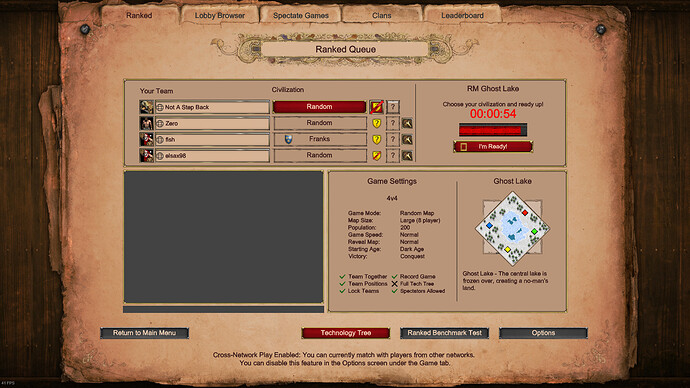 GAME FILES (SAVE / RECORDING)