Ok, I've been having this doubt for a while. When I select multiple filters over the map window (the filter on the right side) the map pool isn't filtered for random play.
Let me explain better:
Let's say I select two filters: LAND MAPS + COMPETITIVE MAPS and see all the said maps on the left. I suppose the match would also select a random map from that pool (i.e: a map that is tagged as both LAND and COMPETITIVE as displayed by the main screen when I filter my choices) if I DON'T pick up a specific map from that pool.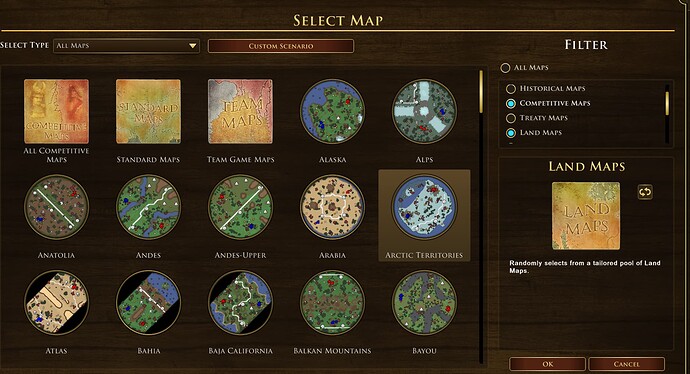 However, when I go back to the "set up match" screen, my filters are out. The maps are only selected if I click on a specific map by the main page. Therefore, I come to conclusion that there is no way to select a random map with mutliple tags.

Is this intended, is it a bug or is there a plan to make the filters on the right side work as a selection too somehow?
Thanks in advance!