The Finns could be an interesting civilization and would cover a huge void in Northern Europe - between the Vikings and the Ruthenians (now Slavs).
Civ concept: Total idea is taken from the balts civi in realms mod as I suck at making these.
Cavalry move 10/15% faster in Dark/Castle Age
Buildings +2 LOS
Knights cost -10% Castle, -15% Imperial Age
Fishing ships 15% cheaper
Unique units
Karelian - Skirmisher with attack bonus vs armored units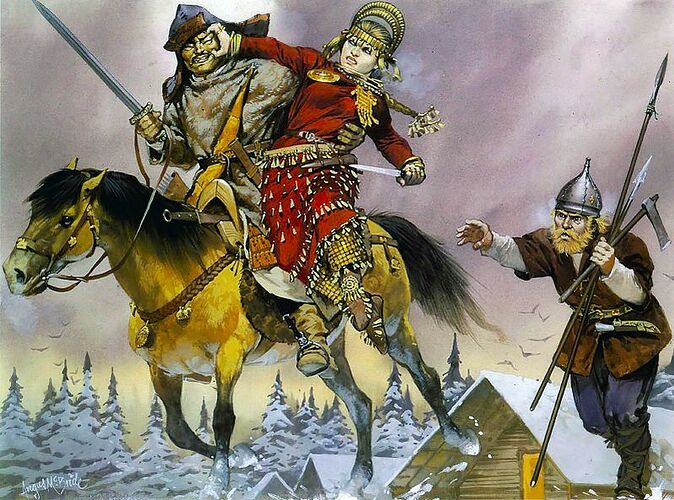 Unique techs
Hillforts - Towers cost -50 stone, outpost cost no stone (650w 100s)|
Suomenhevonen/Finn Horse - Scout-line move 5% faster and have +2 pierce armor (300f 250g)
Team bonus
Knights +2 attack vs gunpowder units
Civ Leaders
Possible wonders:
Arquitecture: Central European (shared with the Vikings/Teutons).
Historical background
Do feel to add your own ideas comments.No we dont need anymore euro civis is also welcomed along with why serbia should be added but not north american peoples.