It is said that the production team is still studying how to modify FL recently. Before they decide, I can provide some reference ideas.
Eastern civilization at this stage: Mongolia,Delhi Sultanates,Rus and Abbas all have Cavalry Archer, but China does not. In fact, China's popularity of Cavalry Archer is second only to Mongolia.
And China has too many close combat cavalry. They should have a long-range cavalry as a supplement.
Since the label of China is "gunpowder civ", it is advisable to change the fire lance to "handgun cavalry", which really exists in Chinese history and conforms to the historical span of aoe4. The most important thing is that the production team does not even need to re model, because it can be seen from the loaded image of the campaign that this is the early setting of FL: a cavalry that operates handgun on a horse.

As for the balance of the game, of course, it is also essential. As a cavalry shooter, the loading speed of this branch must be the slowest among many cavalry shooters, the cost is the highest, and the training speed is also slower. At the same time, as a cavalry shooter, he will cooperate with his own siege advantage (or cancel this point directly, and give the siege cavalry to Mongolia), making him an expert in rear support and harassment.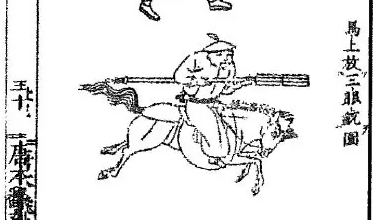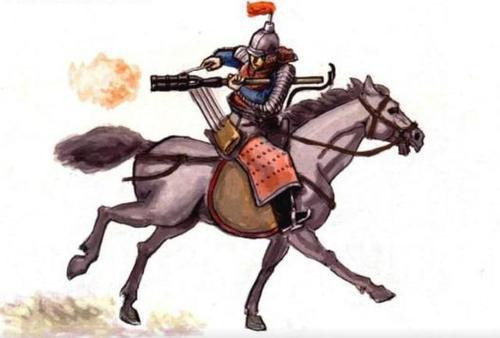 Extended reading:
As early as around 300 BC, China implemented a national policy called "胡服骑射Hufu riding and shooting". Since then, riding and shooting have become the qualified standard for testing Chinese cavalry.
In the thousands of years of war with nomads, the Chinese learned and popularized riding and shooting. Especially after the rule of the Yuan Dynasty, the cavalry of the Ming Dynasty had a large number of bow and arrow cavalry.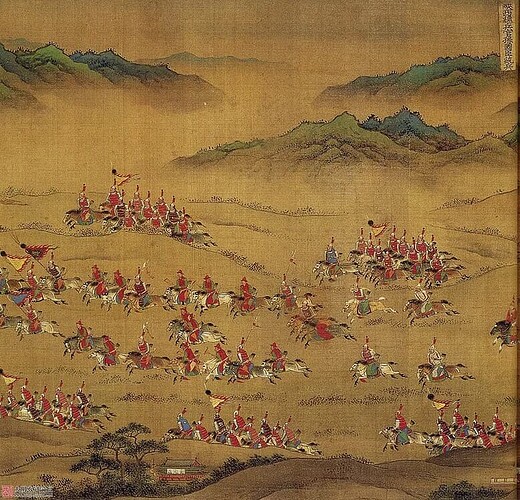 Bows and arrows are almost the standard configuration of cavalry in the Ming Dynasty. Everyone uses bows. Of course, as a game, it can be designed as a handgun cavalry with more gunpowder characteristics.