Has this ever happened to you before? It times like this wonder victory should be a thing. All he has is ships. Nothing else. I won in the game in the end, but I had to grind him down to his last ship. I had to bait him (running scouts to keep him busy) and stuff, and hit him with bombard cannons, once he was down to his last few ships I made docks (with lots of villagers) and sent demo ships and other ships at him.
It's very hard to kill him.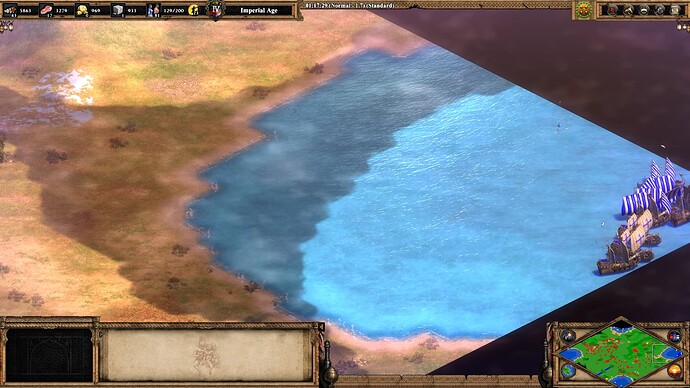 Edit: Now got him down to his last ship. Look how long the game is.