Honestly French are perfect for their bonus among the civilisation the only two things who need to change are Gendarme and Towers (just a small thing).
Gendarme in Medieval :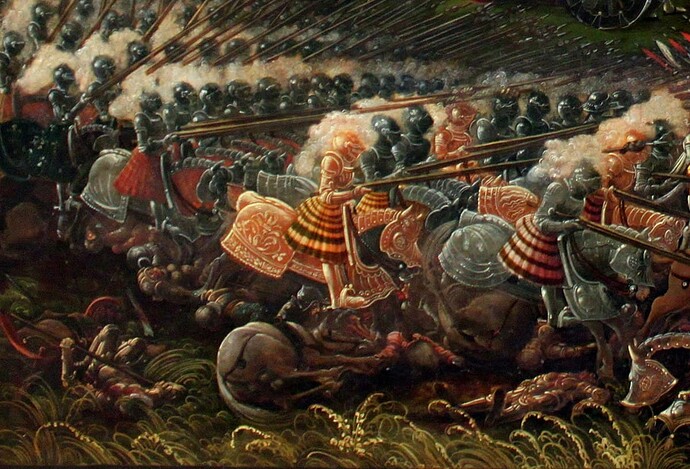 Gendarme will deal more damage than the cavalry they have more armor and HP, but they are the slowest cavalry in the game in attack speed and speed. Like this picture they have spear. Their cost will be more higher than knight.
Weakness : They will be weak against fast units and pikemans like usual.
Advantages : They are like a shield units, they can tank more than the others cavalry with great damage.
Why this unit, what the point ?
For example Huns was know by their siege cavalry, the devs make this units in castle.
British was know by their strong bow man, so they make them in castle.
Chu Ko Nu were used a lot for protect castle, same for the castle.
Spanish was know by the conquistadors so they can be train in castle.
French was know by their heavy cavalry, and this is why logically they need to add
Gendarme in castle.
And Throwing Axe Man now ?
Don't worry, they can be train in casern with the Wikings, Germanic,Byzantine etc…, why them now too ? Because they are the only civilisations who use axe with the Franks in wars.
Their cost will be higher than the others infantry of course for a good balance.
Wikings :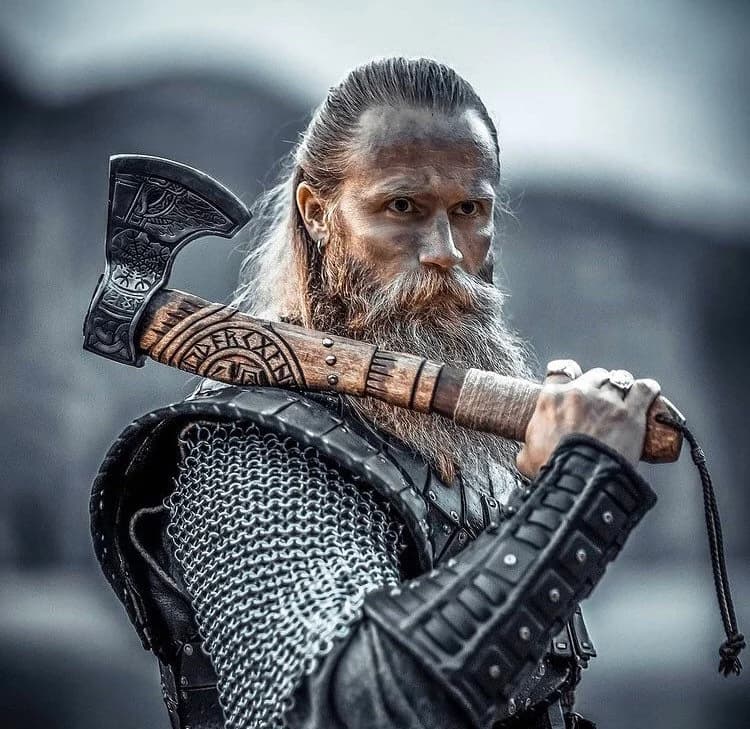 Germanic :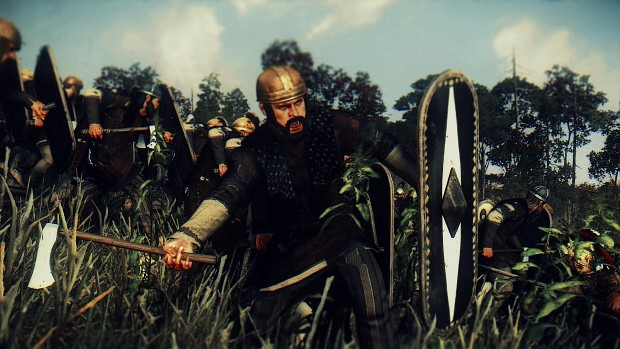 Byzantins :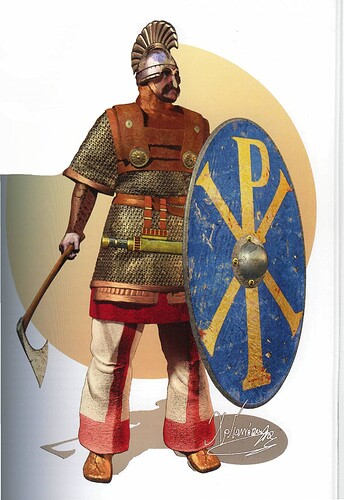 What need to change with Towers/Dungeons ?
French in medieval have the biggest dungeon and the biggest in the world, so my idea is nothing really change except the capacity, like +5 in capacity and +10 in castle.