GAME INFORMATION
GAME BUILD

#:

Version 101.101.54480.0 7463742
GAME PLATFORM: Steam
OPERATING SYSTEM: Windows 10
GAME LOG: Everything ok until this (at the end)
Setting up hotkeys
[rlink - error] 2021/10/06 11:14:19.928 (UTC) XboxPlatform::SetPresence not successful: XboxLiveContext is null
[rlink - error] 2021/10/06 11:14:25.025 (UTC) Unknown presenceID entered
Closing video
[rlink - error] 2021/10/06 11:15:21.000 (UTC) XBoxAchievementService::HandleGetRelationships, response error: invalid_argument
[rlink - error] 2021/10/06 11:15:21.440 (UTC) CallContext::SetComplete - ExtendedError -5 for ExtensionDoExternalCallEvent. Exception ID .
[rlink - error] 2021/10/06 11:15:21.440 (UTC) ExtensionDoExternalCallEvent - response was failure: 401
[rlink - error] 2021/10/06 11:18:45.540 (UTC) Unknown presenceID entered
[rlink - error] 2021/10/06 11:18:57.982 (UTC) Unknown presenceID entered
[rlink - error] 2021/10/06 11:19:06.401 (UTC) Unknown presenceID entered
Exception type 0xe06d7363 occurred at 00007ffb618e4f99
Writing crash record file.
Writing out log
ISSUE EXPERIENCED
The game crashed everytime I try to launch a match. It happens since yesterday's update, can't play any game mode (tried ranked, single player skirmish and campaigns). The pre-game screen freezes almost instantly for like 5 seconds and then the game crashes without any message whatsoever. I have already validated the game files, disabled all mods… and nothing. Still can't launch.
FREQUENCY OF ISSUE
100% of the time / matches I play (ALWAYS)
REPRODUCTION STEPS
Start the game.
Go to any game mode.
Start a match (game crashes).
EXPECTED RESULT
Matches should start as usual.
IMAGE
*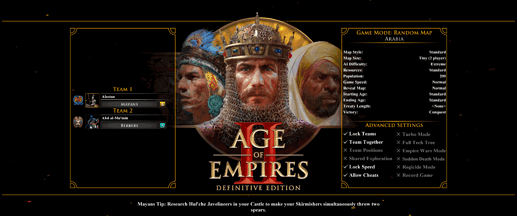 That's the frozen screen, shortly after it crashes 100% of the time.
GAME FILES (SAVE / RECORDING)