GAME INFORMATION
These details are CRITICAL; DO NOT skip them or your issue may not be reviewed.
GAME BUILD

#:

V. 100.12.27812.0
GAME PLATFORM: Steam
OPERATING SYSTEM: Windows 10
ISSUE EXPERIENCED
DESCRIBE THE ISSUE IN DETAIL (below). LIMIT TO ONE BUG PER THREAD.
After wiping the enemy from the map in a single-player skirmish, I didn't win until eventually they offered to surrender.
After crippling them and destroying their Town Center, they didn't offer to resign, which seems to happen a lot on naval maps (because they seem to think their few remaining fishing ships will help them). So I destroyed them more and they offered to resign. I rejected so I could finish them off, but when I did, the game kept going even though there was nothing left to kill. I researched Spies to make sure I got everything. The only things they had left on the map were their fallen Explorer and their naval shipment flag. I had to wait until they offered to resign again.
It's the only time this has happened to me, so I don't know how to reproduce it. I was playing British v Spanish on Hard on Honshu with Standard rules. It was the Hawaii challenge.
FREQUENCY OF ISSUE
How often does the issue occur? CHOSE ONE; DELETE THE REST!
Less than 25% of the time / matches I play (RARELY)
EXPECTED RESULT
What was SUPPOSED to happen if the bug you encountered were not present?
I should have won the game without needing to accept a resignation.
IMAGE
ALWAYS attach a PICTURE (.jpg, .png, .gif) or VIDEO (.mp4, YouTube link) that highlights the problem.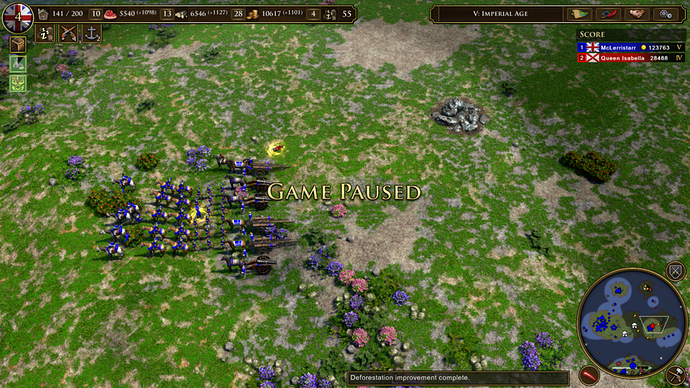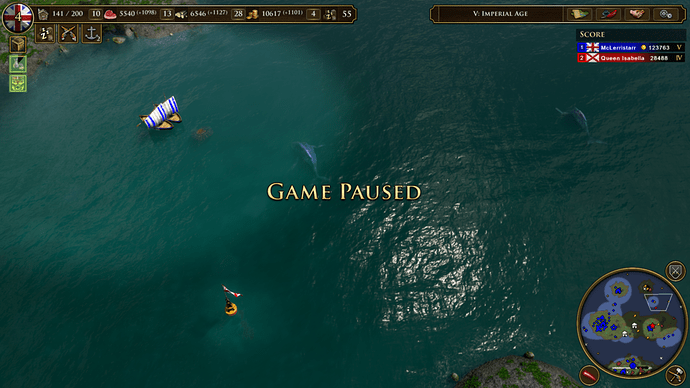 GAME FILES (SAVE / RECORDING)
Attach a SAVE GAME (.aoe3Ysav) or GAME RECORDING (.aoe3Yrec) of the match where you encountered the issue. Link it below if using an external file service.