GAME INFORMATION

These details are CRITICAL; DO NOT skip them or your issue may not be reviewed.
GAME BUILD

#:

######
GAME PLATFORM: Steam
OPERATING SYSTEM: Windows 10
ISSUE EXPERIENCED

DESCRIBE THE ISSUE IN DETAIL (below). LIMIT TO ONE BUG PER THREAD.
During matches (usually at the beginning of a match and/or before the map loading screen), the game screen will go black and start flickering, with either the desktop or taskbar appearing for a few seconds at a time. Even if I manage to get in a match it might still happen (and the game will close on its own after some time).
FREQUENCY OF ISSUE

How often does the issue occur? CHOSE ONE; DELETE THE REST!
100% of the time / matches I play (ALWAYS)
REPRODUCTION STEPS
Here's the steps to reproduce the issue:
Open the game
Try opening a match
Screen starts flickering
EXPECTED RESULT
Game should work
IMAGE
Managed to record a bit of the screen with gifcam: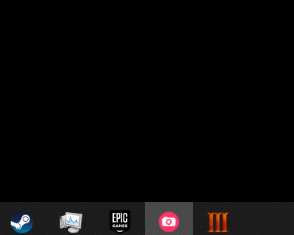 GAME FILES (SAVE / RECORDING)
No recorded file since this happens to the whole game.