As we all know, the normal upgrade of the crossbow should be from the wooden crossbow of era 3 to the steel crossbow of era 4.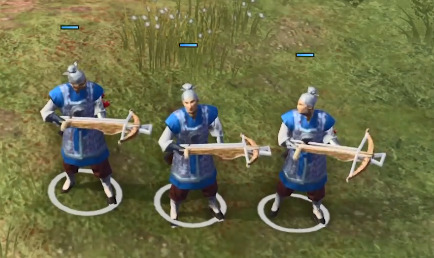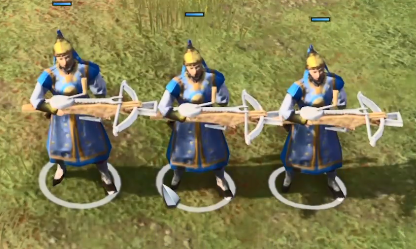 However, after the weapon of Chinese general crossbow became a steel crossbow in era 4, it will soon change back to a wooden crossbow.
This will obviously mislead the judgment of unit level and even affect the battle.
It can now be confirmed that this bug exists in the general crossbow of all civilizations. The common crossbow of other civilizations may also have the same problem. Please check and repair this bug by the production team.
By the way, I have a small request. Can the production team also make two sets of models in eastern style and Western style for general crossbow? Just like archers, they use single bow and compound bow/Recurve Bow as the difference between the East and the West! After all, the use of European winch crossbow by Chinese and Mongolian crossbow men is a very strange picture.