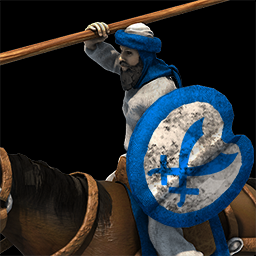 I'm guessing this has probably been discussed before but compared to skirms they cost double the food, +3 seconds longer training time, -1 less range and they die much harder to pikes and camels. I don't think I've ever seen them in 1v1 games in close to 1,000 games.
What would be the harm in giving them the same range as skirms and/or lowering the food cost to say, 40? Ok they have mobility and more HP than skirms, but I still don't think they'd be OP with a bit of a buff. Hussar would still be the superior trash raiding unit, so it's not like their mobility is put to that much use, apart from microing down pikes or avoiding crossbow without ballistics. Also much harder to mass than crossbow, so they never feel worth the food investment imo, especially with the simultaneous investment into knights typically as Berbers. And they're not that effective at taking out villagers either, so I can't really see the point of them in their current state.
I suppose I could be wrong about them never appearing in ranked games, that's just my anecdotal experience, but I don't recall really seeing them in pro games I've watched either. Maybe they could be made available in Feudal Age? Whatever the case, I think they either need a buff or more civs need access to them, because it's a shame to have a unique unit we almost never see due to stronger units being available like Camel Archers and cheap knights.