Hello folks. I know theres a post talking about the graphics already, but this one is according to the newest one from the E3, so please dont delete because its different since we have an update in the graphics topic
I just wanted to thank the developers for listening the community. We can notice an improvement on the units scale, colors and details. That is really good to see. They showed us just a little, to little to be honest, but enough to see they are making changes.
My only concerns are these:
Weird animations: for example the camels are moving in a strange way and their running are not looking any natural. Its like they are streatching their legs but they are not advancing the correspondent distance, its like if they are being stopped by somthing. Hope you understand my point.
Ships: the ships are death, not feeling alive at all, looking opque and the sails are so solid, not looking well at all. And for me its so dissapointing they did not add a crew on them just to make them feel more ´´alive´´. In a 2006 game called AoE 3 we had better looking ships.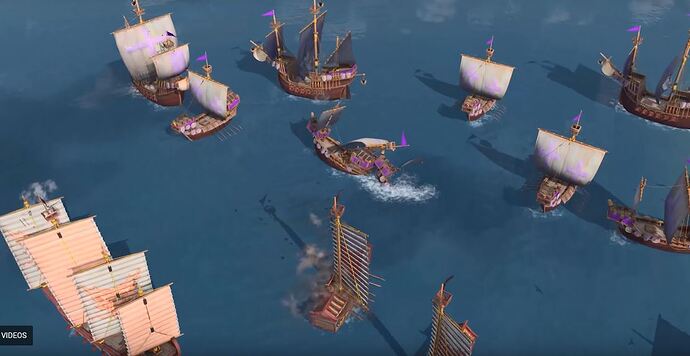 Buildings: am I the only one that feels the buildings are not looking any real? It has that feeling of a mobile game, kind of clash of clans buildings. In my opinion there should be more cautious with the building details, for example its really weird to see a super detailed church smaller than a (not that much detailed) siege machines building. I hope they fix the buildings looking and scale as well.
Once again, buildings from Aoe 3 look better, even buildings from AoE 2?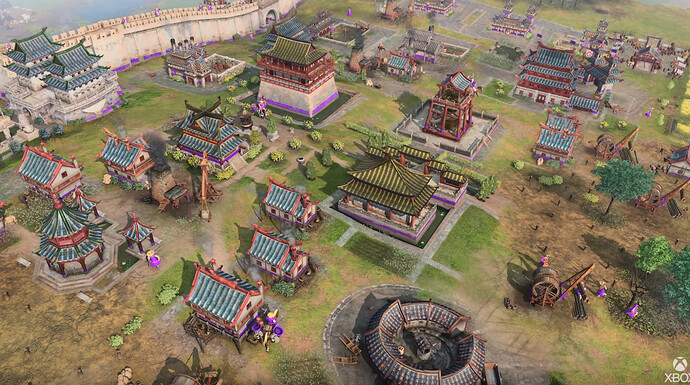 4.Weird physhics: when they enter the fight we see a weird smoke appear in the scene. Its to white and without opacity, it makes the fight look cringe as hell. Hope they add more reallistic physics.
5.Operator less siege weapons: looking at those units moving by art of magic is really weird from my point of view. I mean, we are 2021, it would much funnier to see a crew moving those weapons like we are used to in AoE 3.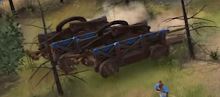 That´s pretty much it.
I can not wait to play the beta and help with the enhancement of the game. I am so excited to ee more about it and play it as well. Thanks again to the developers for the incredible beautiful work done.