It seems like there's a haze and/or color tint applied to most maps. Is there a way to disable this?
I played a couple maps in a row that both had a semi-transparent blue haze filter applied across it. Almost felt like a light smoke covered the land. I even zoomed in just to make sure it wasn't a haze or clouds from being zoomed out so far.
See this: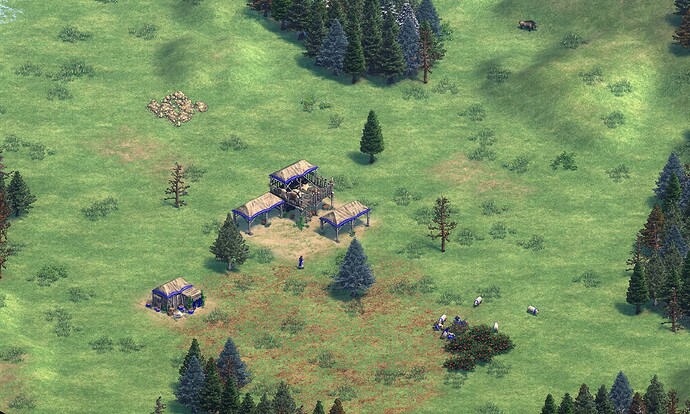 Compared to how it was in AoE2:HD (2013):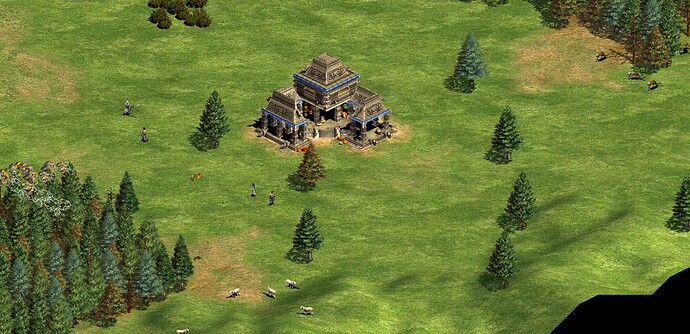 I then opened 10 other AoE2:DE maps and all or nearly all had different filters… yellowish on some, greenish on some, blueish on some, for example.
It leads to color-tinted shadows as well, which adds to the tinted vibe that I wish I could disable a lot of times.
I also wish the shadows were darker, more contrasted, and sharper like AoE2:HD. In AoE2:DE, their fuzziness and lack of contrast makes the overall game look less sharp than I feel it should.
Sometimes I just miss having the sharper look AoE2:HD had. And miss having greens that are actually green rather than greenish blue, and blue water that is just blue, etc.
EDIT: I found a map that was pretty green in DE, but, see, even the shadows have the green filter applied… so its 'theme' is overwhelmingly green: