GAME INFORMATION
These details are CRITICAL; DO NOT skip them or your issue may not be reviewed.
GAME BUILD

#:

51737
GAME PLATFORM: Steam
OPERATING SYSTEM: Windows 10
ISSUE EXPERIENCED
DESCRIBE THE ISSUE IN DETAIL (below). LIMIT TO ONE BUG PER THREAD.
Heavy Scorpions are completely silent when firing at a target. Regular scorpions are fine. Occasionally heavy scorpions will play a double firing animation similar to khmer scorpions.
FREQUENCY OF ISSUE
100% of the time / matches I play (ALWAYS)
REPRODUCTION STEPS
List CLEAR and DETAILED STEPS we can take to reproduce the issue ourselves… Be descriptive!
Here's the steps to reproduce the issue:
Play a game or open the editor
Task a non-khmer heavy scorpion with attacking a target
Watch and listen as the heavy scorpion demonstrates its advanced silencing technology and occasionally pretends to be a khmer scorpion.
EXPECTED RESULT
What was SUPPOSED to happen if the bug you encountered were not present?
Heavy scorpion makes WHOOSH sound and doesn't use khmer double firing animation.
IMAGE
ALWAYS attach a PICTURE (.jpg, .png, .gif) or VIDEO (.mp4, YouTube link) that highlights the problem.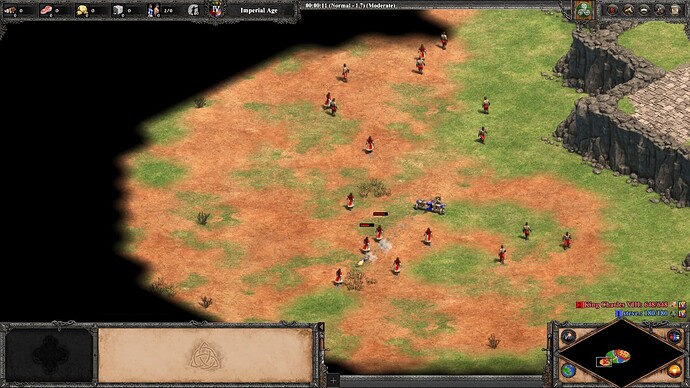 GAME FILES (SAVE / RECORDING)
Attach a SAVE GAME (.aoe2spgame) or GAME RECORDING (.aoe2record) of the match where you encountered the issue. Link it below if using an external file service.
SP Replay v101.101.51737.0 @2021.08.27 233143.aoe2record (477.5 KB)