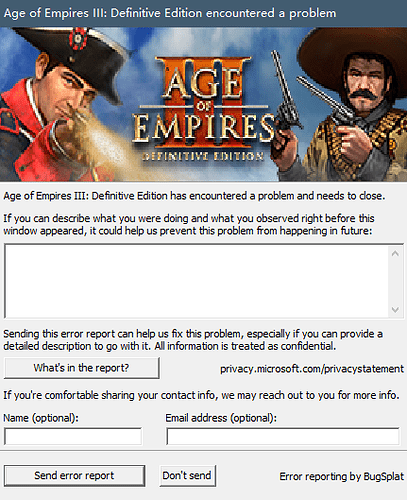 Every time I can get into the game without a problem, but when I try to play, whether it's a story mode, skirmish or multiplayer, my game crashes and the window pops up within seconds of entering the match.
I don't know what to do, my game was running fine for hundreds of hours before that and had crashed a few times but within tolerable limits. Now it crashes 100% of the time and I don't know what to do about it!
I hope the official can give me a solution.
here is my last log
Age3Log.txt
(3.8 KB)