… or campaign locations.
If you go to www.ageofempires.com/news/announcing-age-fan-preview-2021 and scroll down you will find the following image partly hidden behind an information box: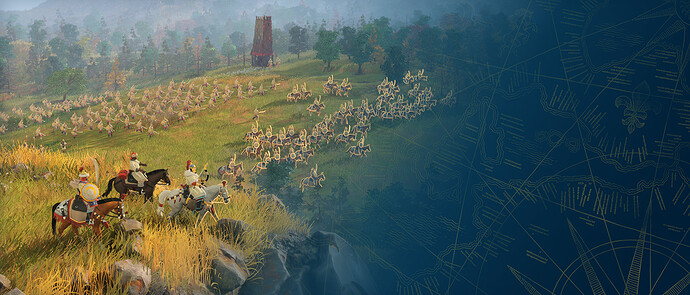 Notice that at the right side of the image there is something which looks like a map.
Upon reversing and enlarging it, we can realize it's actually a very nicely stylized map of Western Europe: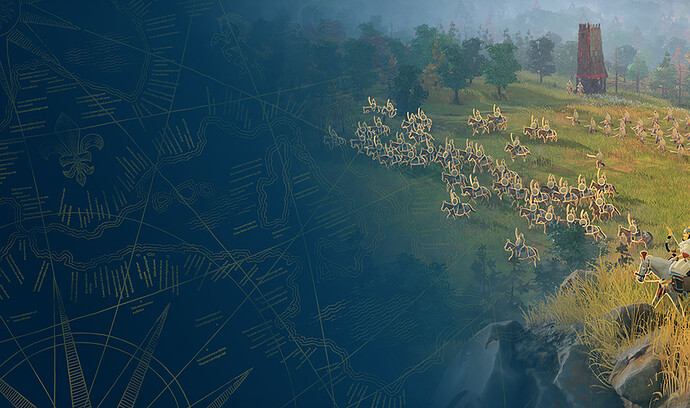 Now, unfortunately the image is not clear enough to destinguish the writing. However, we do see the fleur-de-lis above Spain, and the horse above France.
While fleur-de-lis was a French coat of arms symbol starting the middle ages, it was also used by other powers, several kingdoms in Spain included. Which makes me think it could be an indication of Spain as a civilization.
I don't have any knowledge of the horse coat of arms symbol above France though.
If anyone here is a connoisseur in heraldry, please feel free to help pin point these coat of arms as to whom they belonged.
Edit: I only now see the crescent coat of arms symbol above what is Germany today. The crescent was used by some German states at the time I think, it's not necessarily ottoman empire.