I'm going to present a few existing home city cards that I think should be removed from players deck and be available by default or combined with other cards. The reason I'm suggesting this is because we've received a lot of new card through various updates that aren't being used in matches due to lack of space in player's decks. I'm not sure the balance impactions to these suggestions so you are all more than welcome to challenge any of my suggestions.
Ranching


I think cows should just be unlockable as an Age 3 tech in the Livestock Pen. This principle should go for Llamas and any other livestock animal.
Fencing / Riding Schools



I think these two cards could be combined as I think Mexico's Liberation March already does.
Grenade Launchers



I think this upgrade should become a new tech ## ### ####### as this is an essential tech for Grenadiers after Age 3. The ability to train Grenadiers for civs who can't by default should remain as a separate card that comes with units.
Master Surgeons


Surgeons should be lockable in the church in Age 4 for ALL Euro civs.
Unique Church techs



After the recent rework of a lot of these I recon the upgrades they offer should come as default. Maybe to compensate for this add an increased price for some of these techs.
Advanced Arsenal



Simply add these techs as default and make Sweden's techs slightly cheaper so their civ bonus isn't fully lost.
Factories



Just combine this card into one that can be sent twice.
Dojos




Same as factories, combine into on card that can be sent twice. Maybe add a coin cost on this shipment.
Agents / Assassins



Make this a costly church tech, maybe 1000 coin for Agents upgrade and 1500 coin for Assassins upgrade.
Germantown Farmers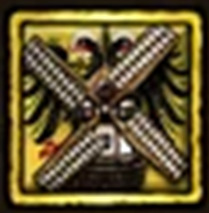 Make this an Age 3 Mill tech, maybe costing 500 food plus 400 wood.
Have I missed any??