I want to try making a very small mod which simply change the portrait in the game and can be used in ranked game like this: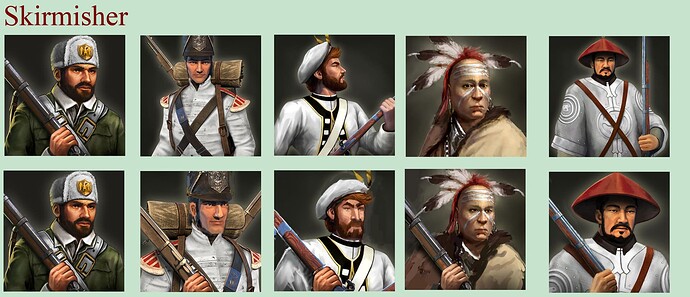 (It is just a WIP rough. What I want to do is simply let the skirmishers share the same pose.)
Is there a guide about which files should I replace and how to add mask so the portraits can show the player colors? Or is there an available mod which also change portraits only so I can quickly take it for a reference to directly know which files should I edit and how to edit them?
I downloaded Resource manager and tried to make a small mod to change the text in the game, and it works. So I basically know how to change the game files. But I have no idea how to changing the graphics and add mask so they can show the player color…