I just noticed this, and I thought it was kind of interesting. With all of the basic AoE2 DE campaign maps, the map has kind of a yellowish texture with minimal detail. The new DLC civs both have much paler maps with more details. Is it because the original maps focus on continents rather than areas? Still strange that the color changed though. Examples:
Original: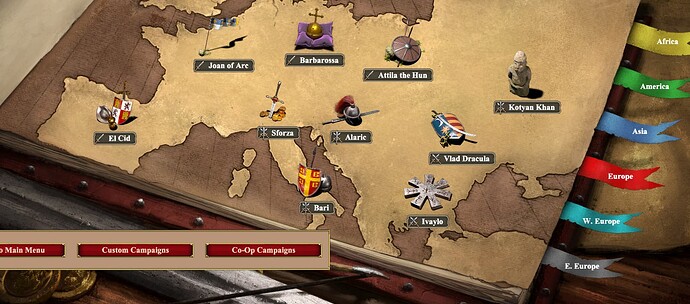 Vs Dawn of the Dukes: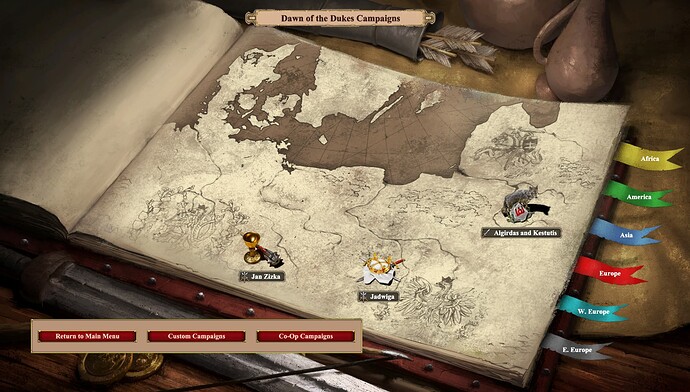 Also, not sure if this is an oversight, or deliberate, but the Lords of the West map is the only map with a weird join in the book, that none of the other maps have, which you can see if you compare the screenshot below to the ones above: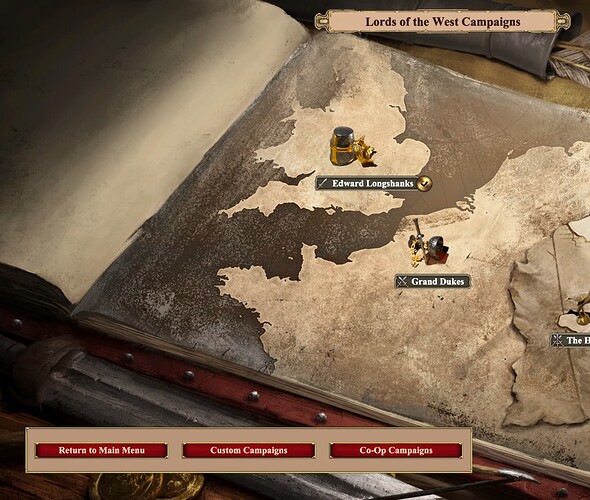 Has anyone else noticed this?