WE REALLY NEED NEWS ABOUT AOE4.
literally , in this 5 days only two threads about the game had been created , in discord the situation is not much better , we had only been posting memes and WAIT , and… history class . That is boring as hell
i know we had info recently , but… why dont publish new screenshots about the game every week or at least dev diaries or that stuff!
DISCORD SITUATION: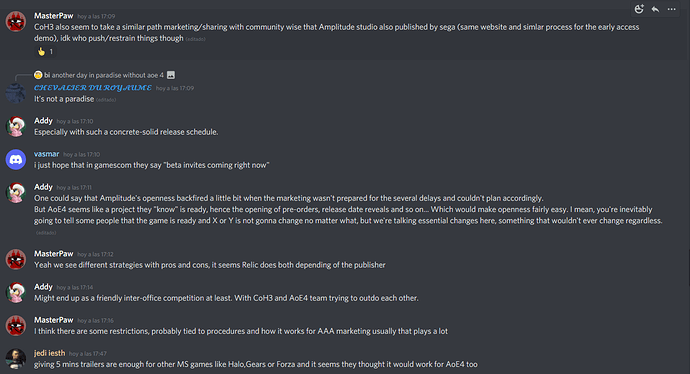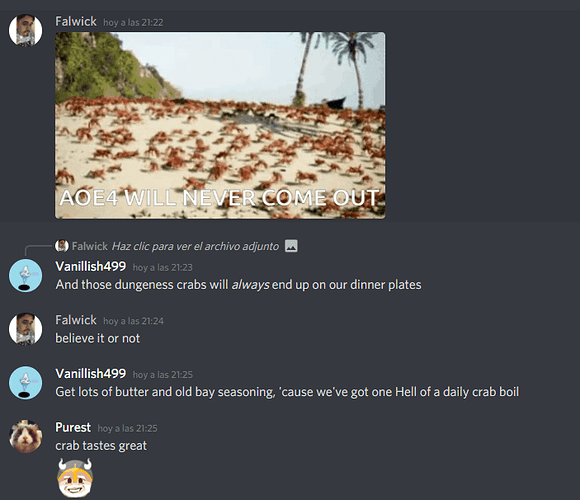 (ahh beautiful crab)
and that is just a little taste about discord , we dont have nothing to talk about! give us something pls