Hi all,
As per latest patch the Devs have clearly indicated that they would like to see religious units join their military friends on the battlefield. I've actually considered to report this as a bug. Perhaps @SavageEmpire566 can clarify if this even is intentional.
https://www.ageofempires.com/news/age-of-empires-iv-server-side-patch-12973/

However, I feel, and I know from the AoE IV Discord that many are with me on this, a mechanical issue remains present that causes people to refrain from adding religious units to their front lines:
When you (attack) move religious units they will not inspire and not heal any brethren they encounter. Instead: they will walk up to the point you a clicked, passing through the front lines, get behind the enemy lines and die as martyr for their cause.
Since this precious units are too expensive, so slow, to fragile to be wasted like this, people rather keep them at home. Do we want more religious units on the battle field? Cause them to aid their allies when (attack) moved.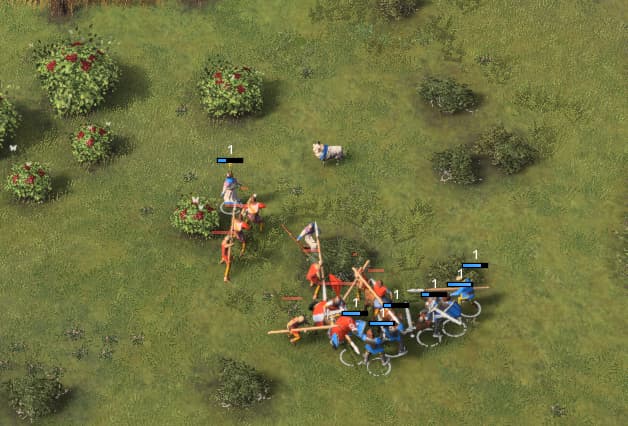 Discuss.