GAME INFORMATION
GAME BUILD

#:

61591
GAME PLATFORM: Steam
OPERATING SYSTEM: Windows 10
ISSUE EXPERIENCED
In-game particle effects of the last game played are shown between menu transitions. As far as I saw this issue concerns only the widgetui menus.
FREQUENCY OF ISSUE
100% of the time / matches I play (ALWAYS)
REPRODUCTION STEPS
Here's the steps to reproduce the issue:
Start Rajendra - 1. The Successor
skip intro
after a few seconds in-game leave the game
switch between campaign selection screen and Rajendra campaign screen
EXPECTED RESULT
In-game particle effects should not be displayed in-between menu transitions.
IMAGE
I managed to screenshot the particle effects between transition: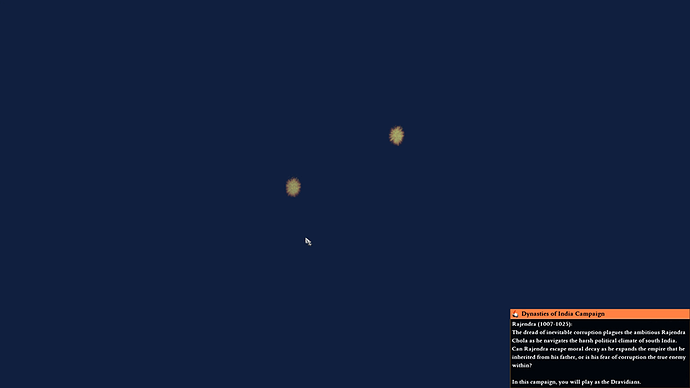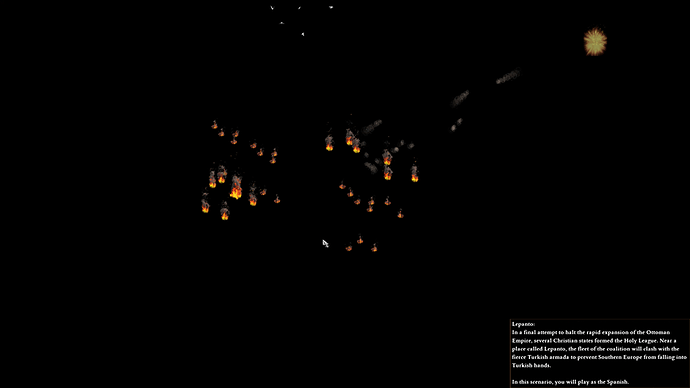 Here's a video: