I see already too much post about the same topic, and instead of replying to each of them, I prefer making this one, in hope it gets viewed and people would actually understand why. Yeah, it sucks Incas lose their only identity, but that's for the "greater good".
1 - Why are Incas TRush unhealthy for the game ?
First, Incas TRush is not strong because of towers, but villagers. During TRush, you often commit to villagers destroying a tower, and this is where the Incas bonus is toxic (at least in early feudal).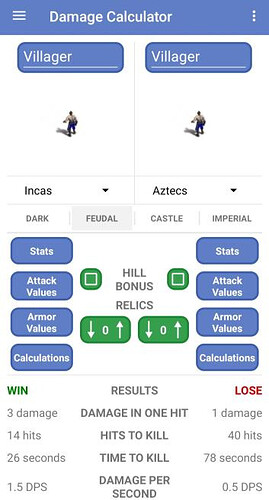 As seen above, Incas villagers take 1damage from enemies standards villagers, and deal 1 more damage, for a total of 3 each hit.
It's a huge difference, it means as Incas, your villager will last longer (on top of the +1 pierce armor from Blacksmith), when you just have to commit at your base on stone and build time to time.
The opponent, on the other hand, needs to commit to its own economy plus all of that above. The "only" villager difference is the thing that matters. And as the stats were shown above, it's super strong and game decisive.
Nonetheless, pros players already stated about this, with most recently Nicov.
2 - You can still TRush as Inca with the stone discount
You can still TRush with the Stone discount. It will be strong, with a distinct unique bonus, same as the other civs that can also do a better TRush.
3 - Then why many players still dislike the nerf ?
I think here it's because that's their only strategy viable. And taking them off their powerful and healthy TRush, they don't have much left. Kamayuk are nice for example, but their Team Bonus is terribly bad.
This is why I'm surprised dev didn't give anything in return to compensate that. Incas need to find their identity in aoe2 :).
I'm pretty sure if dev added some unique game mechanic/passive/gameplay for them to be able to build something, do something, and in an healthy way, there wouldn't have that much complain.
---
Conclusion
I do think Incas needs an overall rework, with all the points I've stated, with better civilization bonus.