GAME INFORMATION
GAME BUILD

#:

6421374
GAME PLATFORM: Steam
OPERATING SYSTEM: Windows 10
ISSUE EXPERIENCED
In my case about 50% of the flemish militia are invisible and can't be selected by dragging a box. You can select the invisible ones with a double click.
FREQUENCY OF ISSUE
100% of the time / matches I play (ALWAYS) where burgundians research the unique tech and create flemish militia
REPRODUCTION STEPS
Here's the steps to reproduce the issue:
turn a lot of villagers into flemish militia with the unique tech (the bug probably won't occur for many players.)
EXPECTED RESULT
being able to see and select each flemish militia
IMAGE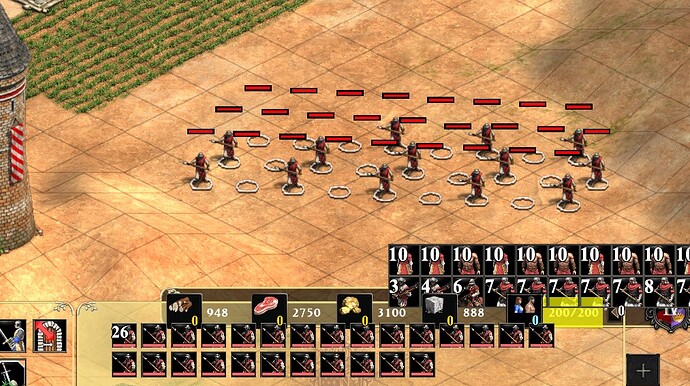 GAME FILES (SAVE / RECORDING)
Attach a SAVE GAME (.aoe2spgame) or GAME RECORDING (.aoe2record) of the match where you encountered the issue. Link it below if using an external file service.