Hello! Mi nickname is Fit Conquistador, nice to meet you on the forums, first time.
I have a PC that I think it should run the game better. The game puts the graphic options at mid-low. And even then the game camera movement is not smooth. At high is unplayable. The setup is this:
Windows 10 64 bits
CPU: Intel Core i7 7700

@3.6

GHz
RAM: 32 GB 1066 MHz
Motherboard: Gygabyte H170M-D3H-CF
Nvidia GTX 960 4095MB
I remind you the settings for AoE IV via Steam screenshot: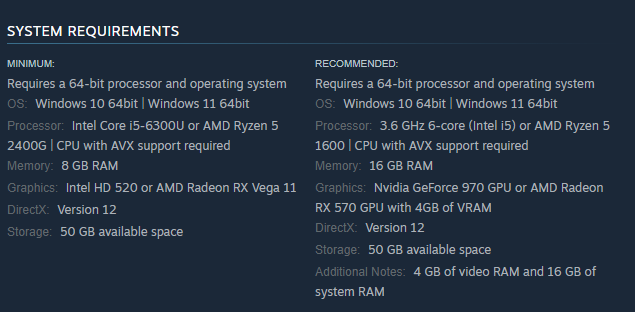 Is this enough to run it smoothly and I have an external problem? Or is it not enough?
If not, what would be the main improvements here to do to have it smoothly on high?
Thanks a lot!