Am I Annoying You Yet
heading is ironic, but I'm procrastinating homework and suddenly realized how bizarre some of these big button techs are, so I figured I'd write a post on them, see if I can't encourage the devs to rename them and maybe get some new art down the line.
Finally! A worthy opponent!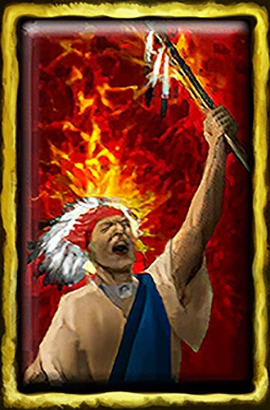 "Our battle will be legendary!" -the Lakota Warchief to artillery
Someone tell me why the Warchief hates artillery so much. That aside, what the hell is "Battle Anger" and where does this come from?
Here's an interesting take - if the upgrade is meant to emulate "this person is in charge and calls the shots," a better word for it might be Call of the Blotahunka or Eye of the Winkte, the latter of which would require new art, but I've got a different thing in mind for that one…
My Gucci Is Bulletproof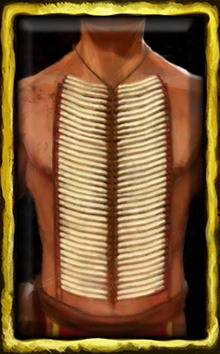 Bonepipe breastplates weren't actually armor, they were status symbols in the same way that Gucci and Bentley are now. Bonepipe breastplates were made of beads that were hard to get and were expensive. Being able to afford enough to make a bonepipe breastplate was a status symbol.
Bonepipe is specifically a man's piece - a woman wears hairpipe armor.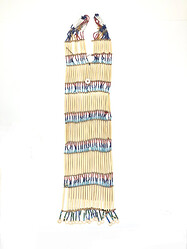 If I have to explain the difference between the two, you're blinder than I am.
[Insert Generic Name Here]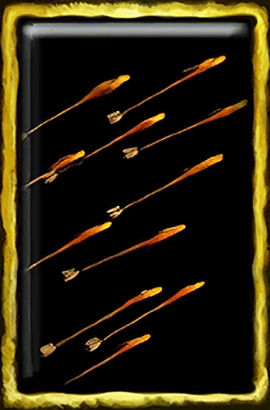 [Insert generic quip here.]
How does this relate specifically to Native Americans in general, let alone a specific tribe? Find me someone who didn't utilize flaming arrows.
Something Something Nomadic Cavalry Civ
I noticed recently that the Ottomans have this neat card called Flight Archery that does some interesting things with their cavalry archers.
Now, I have to ask - why wasn't this implemented for the Lakota? A people so infamous for their cavalry archer techniques that they came up with this
![image|602x364, #######################################################
and this
EDIT: I guess and not this, but it was similar to the photo below making a similar point, but with a bow.
As routine parts of their cavalry skills. This didn't impede their accuracy and made them a terror to US colonials because the Americans couldn't return fire in any meaningful context unless they were going to kill the horse. Sorta feels like this sort of thing could be mentioned somewhere in the game, considering it's an important and extremely unique aspect of prairie cultures horsemanship.
This might be a more interesting and impactful Big Button Tech for the Lakota - It was common enough that having to send a card for it would be overkill, and it'd make the BBTs a little more interesting.
Cheyenne Dog Soldiers
Woops, I mean Oglala Kitfox Soldiers. (Maybe update that art?)
Drums From Another Culture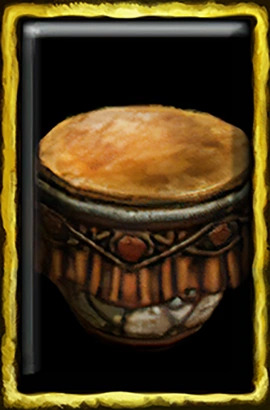 This is a bizarre interpretation of our drums. Not only that, but drums are played to the beat of your heart and meant to tell stories unrelated to war. If you want something related to war, call it the Storyteller's Rite. War dances done by the Lakota were often done using the Omaha Dance, which is personalized for the individual to tell the story of that person's accomplishments and hopes in battle. The point of the dance is to tell a story of your deeds.
Drums themselves aren't connected to war. The Omaha dance is, but I personally like the name Storyteller's Rite.
################################################### If you're curious, here's a good video of some drummers, and you can sorta see the drum, but it's not a Lakota one.
EDIT: Nevermind, guess I can't post YouTube links.
---
Eye of the Winkte
I alluded to this at the beginning, and I'd like to address it now. I remember, vaguely, there's an unused BBT which is a single warrior doing something and it reminded me of something I think worth noting.
This piece of art is titled End of the Trail, by Allin Sorenson, though the original sculpture was done by James Earle Fraser. The warrior depicted is Seneca (specifically, it's Chief John Big Tree), not Lakota, but the design is deeply imbedded in our own culture - my own gramma has several pieces beaded in this design, and my aunt favours it for her artwork around the house.
It's a powerful piece, and it's worth emulating for the Lakota - While the obvious name would be End of the Trail, I think Eye of the Winkte would be a more interesting, and optimistic, take on the piece, and to portray the warrior as looking forward instead of being so forlorn.
I don't know if the franchise art can pull so clearly from something so well known, but it's worth a shot to mention.
As for the name… I picked Eye of the Winkte because the Winkte Dream Cult was seen as seers, and a Winkte would often be chosen to scout ahead and to bring back information. They were thought to be able to seek good fortune and the favour of the spirits for the tribe's future protection.
And for those who don't know, Winkte are gay men.