Ranked game, 200 pop, 4v4 black forest. I was Khmer.
How many villagers or trade carts should you have in the late game? What of your villagers should be gold miners, stone miners, farmers, and lumberjacks for the late game.
In the late game gold mines and stone mines are virtually non-existent. It depends on your civs/ and the map as well. As Persians for example, you want lots of farmers, and trade carts to keep pumping out war elephants. If I'm playing a food and gold heavy civ, how strong is my economy? Note, there are some gold mines left, but they are nearly running out.
I saw players with no trade carts on the other team. I wiped the floor with them. Since I can spam elephants with ease with my golden economy. How strong is my economy? Do I have to many trade carts? I find they helped me a lot.
I am bad at the game, but I know how to boom heavy. But I seen players who don't invest heavily into their economy and just end up bankrupt in the late game.
I know, making so many trade carts on an open map is often means death. But here, the gold just flowed in.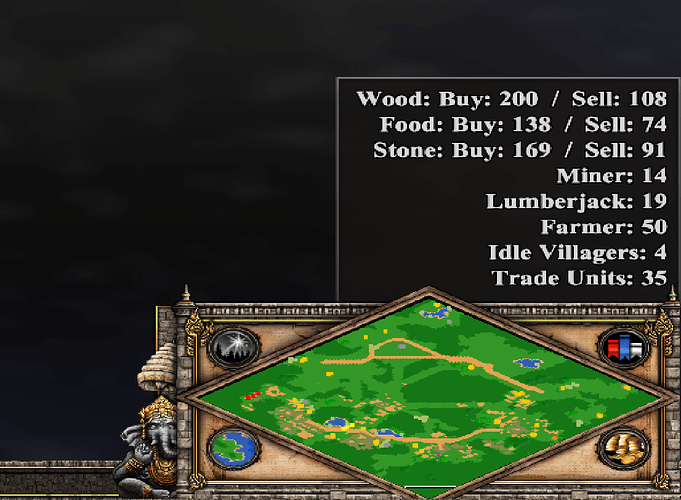 I am the player in red. Censored all the player names. How good is my economy when compared to the rest? I have the highest gold and trade.