GAME INFORMATION

These details are CRITICAL; DO NOT skip them or your issue may not be reviewed.
GAME BUILD

#:

Current
GAME PLATFORM: Steam
OPERATING SYSTEM: Windows 10
ISSUE EXPERIENCED
Leaving clan ingame at the leave clan button, has a very large lag. The game becomes unresponsive and there is only a circle loading animation.
Most users here end up doing ALT-F4 but if u leave it for 2-6 hours, eventually it will leave the clan. That is what me and several other players have done after discovering the workaround
FREQUENCY OF ISSUE

How often does the issue occur? CHOSE ONE; DELETE THE REST!
100% of the time / matches I play (ALWAYS)
REPRODUCTION STEPS
Leave a clan
EXPECTED RESULT

What was SUPPOSED to happen if the bug you encountered were not present?
IMAGE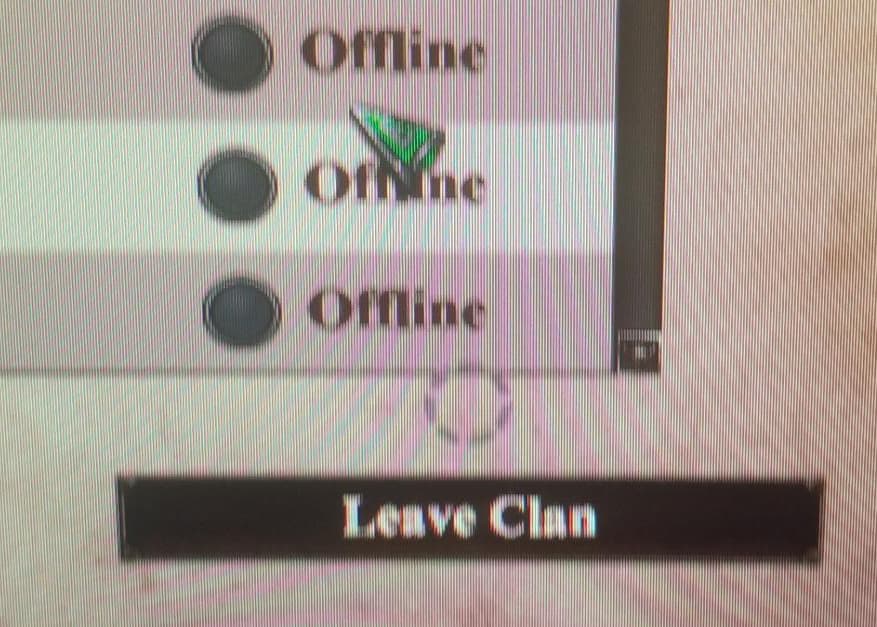 GAME FILES (SAVE / RECORDING)

Attach a SAVE GAME (.aoe2spgame) or GAME RECORDING (.aoe2record) of the match where you encountered the issue. Link it below if using an external file service.