GAME INFORMATION
These details are CRITICAL; DO NOT skip them or your issue may not be reviewed.
GAME BUILD

#:

######
GAME PLATFORM: Steam
OPERATING SYSTEM: Windows 10
ISSUE EXPERIENCED
DESCRIBE THE ISSUE IN DETAIL (below). LIMIT TO ONE BUG PER THREAD.
I was testing Brazil and before sending the Tupi warriors shipment i sent legendary native warriors.
However when the Tupi warriors shipment arrived they were elite and not legendary (as they should).
From what i saw if there is at least one native warrior in your roster the upgrade enters into effect. But if not it just doesnt.
FREQUENCY OF ISSUE
How often does the issue occur? CHOSE ONE; DELETE THE REST!
100% of the time / matches I play (ALWAYS)
REPRODUCTION STEPS
List CLEAR and DETAILED STEPS we can take to reproduce the issue ourselves… Be descriptive!
Here's the steps to reproduce the issue:
I was with the Dutch but i saw this before as Portuguese
Revolt to Brazil
Send Legendary Native Warriors (without having any native warrior in your roster)
Send Tupi Warrior
The Tupi are still elite and have not upgraded.
EXPECTED RESULT
What was SUPPOSED to happen if the bug you encountered were not present?
That future Tupi shipments would send legendary natives.
IMAGE
ALWAYS attach a PICTURE (.jpg, .png, .gif) or VIDEO (.mp4, YouTube link) that highlights the problem.
As you can see i sent the card before the infinite tupi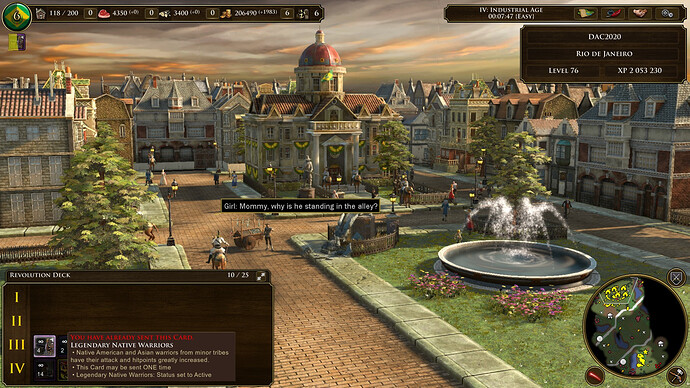 But the Blackwood of the shipment were elite and not legendary