This card is an age 3 card. Everyone knows that the value of the age 3 card should be equal to 1000 resources, but please see what this card brings us?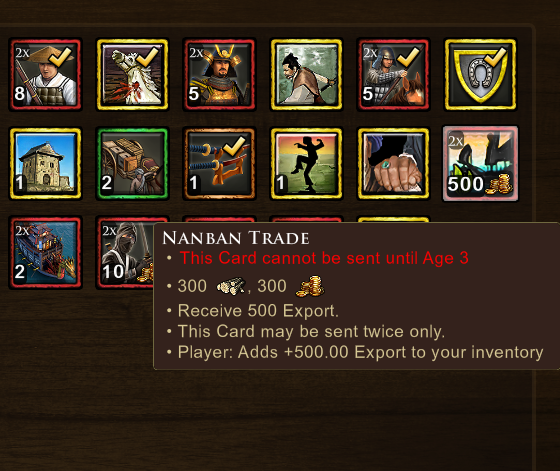 Only only 500export and sent tiwice only (this is Japan capability) If you want to know the 500export value, please let's see another card, DIPLOMATIC INTRIGUE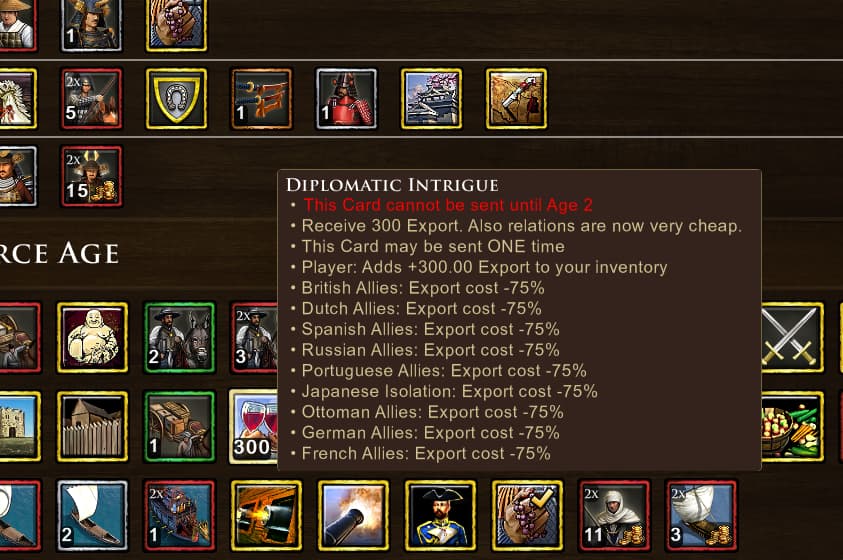 This is an age2 card worth 700 resources, it will send 300 export, also relations are now very cheap. 300export=700 resources,so 100 export >233 resources.
Let's go back to the Nanman trade card. According to the above calculation formula, we get 233 resources(100 export value) * 5= 1165 resources. If we only look at this card, it does have 1000 resource value, but the Nanman trade card still consumes 300w and 300G then only get 1165- 300-300= 565 resource value. There is absolutely no value in using this card.
My suggestion is to cancel the cost of 300w 300g is 500export sent tiwice. Or 700export cost 300w 300g.