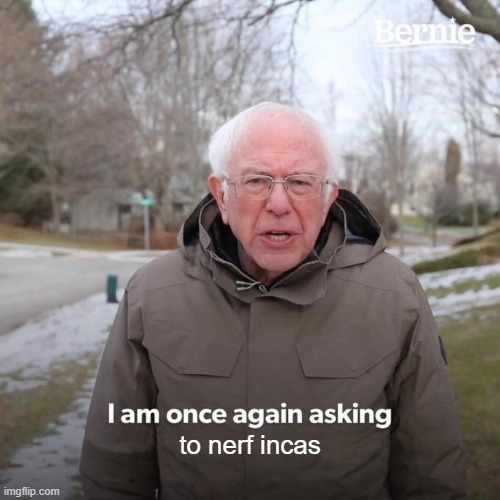 Well, jokes aside, I think we all saw what happened yesterday between Kaiserklein and Kynesie, for those who didn't see it, here it is.
And although yes, we all laughed a lot when we saw a stronghold behind his base, the truth is that it is something serious.
Summing up a bit of everything that has been talked about, this is what I always read.
Remove garrison ability.
Avoid chasqui receive shipments.
Rework for the huaraca.
The pukara is very strong for its cost.
The conversion is wrong.
What do you think? In my opinion, we have to work on some points, especially the stronghold one, but compensate the Incas with buffs, because imo they are going to be too weak, and we don't want another Sweden.