So in the scenario that the UI is never updated which is seeming ever so likely, can we at least get rid of this portion in the main menu? I would unironically prefer to see more of the background than have the main menu be a mess of overloading information like this.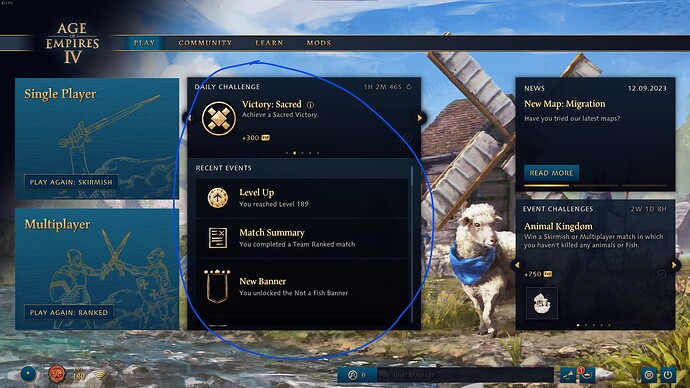 It breaks a very fundamental design principle of complexity vs simplicity, and that threshold of 30/70 can be reached by yeeting these two unnecessary panels back to the design hell they came from.
Would also actually allow us to appreciate these screens you have been adding for seasonal events. Currently there is literally too much garbage in the way.