The inclusion of Malta in the first place is questionable at best, but its implementation makes it 1000 times worse. A lot of things done with this civ make it feel like a crappy mod that was just slapped together in a rush. The argument that "reusing assets is more cost effective" doesn't hold water when there is so much new content in this DLC that would have been more applicable to Malta than recycled campaign stuff. For example, they clearly had a radically different prototype for Commanderies with an entirely different model that was already created.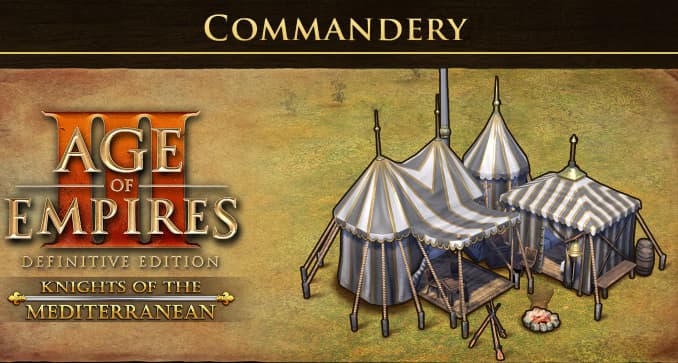 Depot
This building needs to be removed. It's shameless asset reuse that doesn't fit the civ and causes confusion with scenarios that have an identical looking building. It's baffling how anyone thinks this building fits the Maltese theme.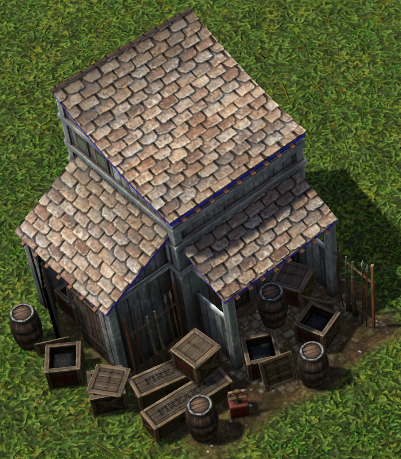 Removing Depots would not even require the loss of its mechanics; the Arsenal could easily take on all of its functions. Arsenals could be given a build limit of 20, and the
Gunpowerder Mills
card could be repurposed to give them the stat boosts and explosion ability.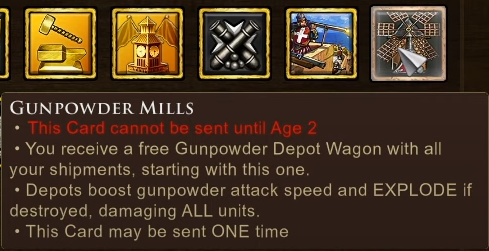 Battery Tower
This building should be added to replace Outposts for Malta. It fits their overall archaic fortress aesthetic much better than conventional Outposts and it would go much better with cards like Fire Towers. The devs are clearly capable of making tons of quality new assets for this expansion (like pictured below), but for some reason, hardly any got used on Malta.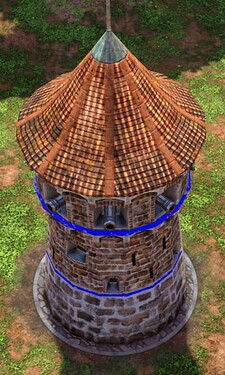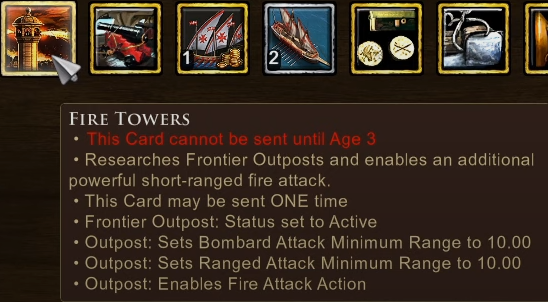 Some unit production done at Hospitals should be transferred to Battery Towers. A 100 wood barracks that trains everything and also heals is absurd. Sentinels are lookouts for enemies so training these from what's essentially a lookout tower makes sense. The De Redin Towers card could enable Battery Towers to also train Crossbowmen, Pikemen, and Fire Throwers.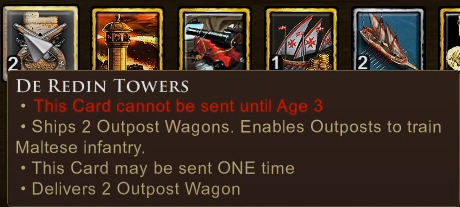 Fixed Gun
This should be a lone uber unit/building for the late game, not a standard unit that can be spammed everywhere. A build limit of 1 or 2 should be more than enough for these imposing fortifications.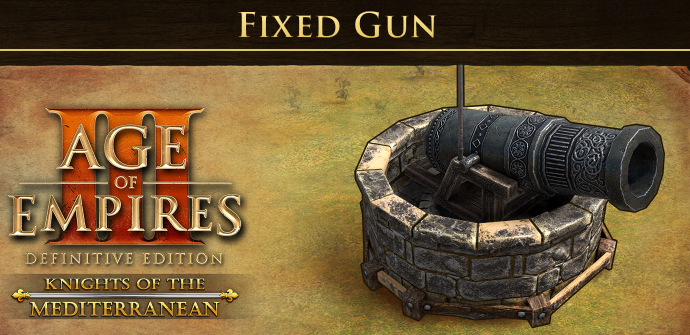 Giant Walls
If any campaign assets should be reused, it should be the giant walls from the campaign and scenario forts. To make up for a bigger footprint, these walls should have a ton of health and "deflect" some of the damage received when enemy units shoot through them. This could work similarly to the AoE2 Hussite Wagon.


Rockets & Flamethrowers
Having both the Rockets and Flamethrowers cards to give two very different charged abilities to Fire Throwers is quite excessive.
Fire Throwers should be limited to the Flamethrower ability, and the Rockets card should be removed, or reworked to just ship the existing British Rocket artillery unit. The rocket charged ability would then be limited to Sentinels after Flintlock Rockets is sent.