Hello!! New Age of Empires IV player here (previously playing Age of Empires II DE alot back then and abit of Age of Mythology), and I was wondering if the devs can make the Villagers appear in FRONT of the Town Center by default (just like in Age of Empires II) instead of it appearing BEHIND the Town Center (which is how it works by default) as seen here.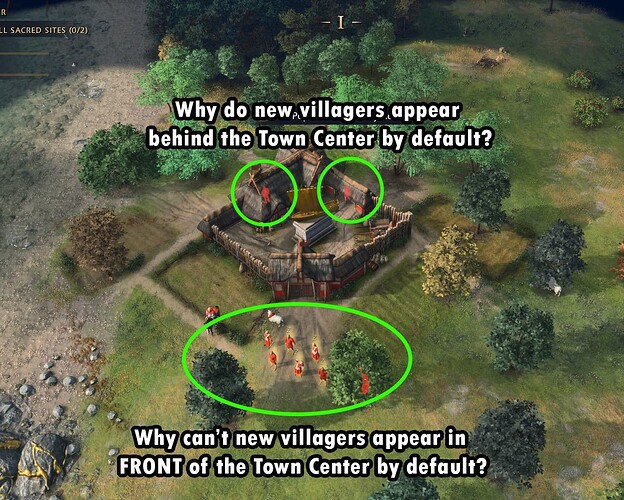 I know that yes you can create waypoints, but for new players, wouldn't it be better if this was the default instead of what we have currently in the game. I just worry that newbies might suddenly wonder where all the new Villagers they made went when its behind the Town Center and they can't find em easily.
Just a little something I wanted to share, thank you!