GAME INFORMATION
GAME BUILD

#:

101.101.63581.0 9025584
GAME PLATFORM: Steam
OPERATING SYSTEM: Windows 10
ISSUE EXPERIENCED
I killed a villager who was building a house, before the house was finished. Then I attacked the house. Some arrows landed, but not enough to kill the house. The other player deleted it before I could finish it. The dot for the house was still on the map even though I saw it die, and it remained there for the rest of the game.
FREQUENCY OF ISSUE
Less than 25% of the time / matches I play (RARELY)
REPRODUCTION STEPS
Here's the steps to reproduce the issue:
Chase a villager with some archers
Have the vill start building a house, but not finish it
Let the vill die
Delete the house
???
The archer player still sees the building foundation on the map
EXPECTED RESULT
If you see a building foundation crumble, it should not still appear on your map
IMAGE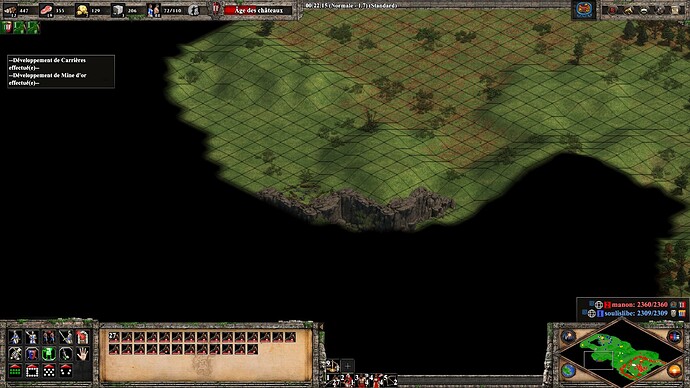 GAME FILES (SAVE / RECORDING)
Red's perspective in this game. The interaction happens shortly after 19:15.
MP Replay v101.101.63581.0 @2022.08.29 184249 (1).aoe2record (6.8 MB)