Hi all, Hi Devs,
We noticed that desync exploits are massively on the rise again. Especially in quick match it seems (although not exclusively). This is highly annoying. We have found various profiles of people that quite openly and blatantly use this exploit. Take this snip below (i blacked out most of the names to not violate forum policy but I need the colours):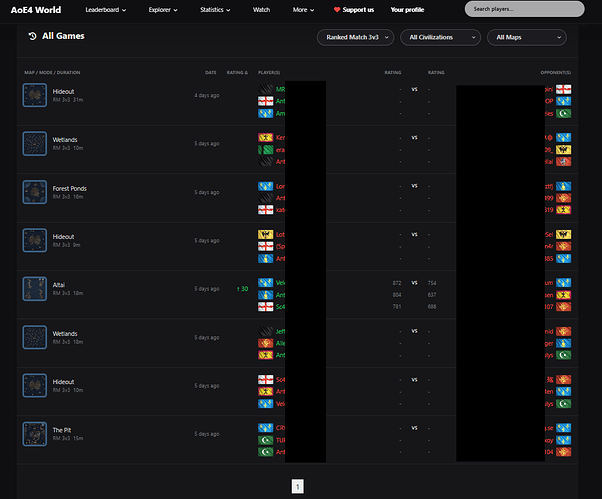 The exploit is used when both teams are shown in red text. And we see the left team consistently winning OR both teams being marked red indicating the game ended in no result. Aka desync. If we look at friends of this person, it happens in more than 50% of their games as well. Even if they play in different configurations. That is not by chance.
These people are actively and without remorse using this exploit. This needs to be addressed urgently. Reporting this case by case in game is undoable.