AOE3 does not have "unlocking" relations other than age-ups, unlike previous AOEs (e.g. barracks unlocks stable, wheel unlocks chariot). Nor does it have units with different numbers of upgrade (e.g. some units can upgrade twice in the last age in AOE1/2). The upgrades are pretty linear and uniform.
Thus arranging everything into a tree wastes a lot of space. What would work better is the AOM tech "tree" which simply shows the units and techs unlocked by each age.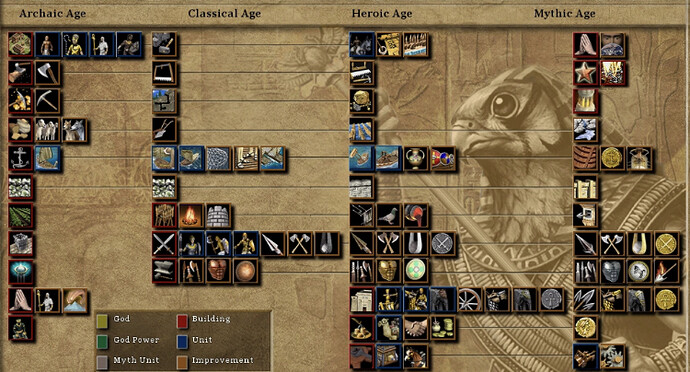 And a better description of the age up options and their effects, which is the core factor of civ differences.
And a "card tree" like in vanilla where similar cards that affect/send the same type of units are groupes together.
These will make the civ differences easier to understand than the current info panels.