I considered this weird enough to share it with the community.
This…is John of Wallingford, he can't die, he DOESN'T WANT to die sitting comfortably at 0/253 HP and protecting Lady Matilda's right to the throne with- well not his life, but apparently his will alone.
I guess units need a negative number to count as dead.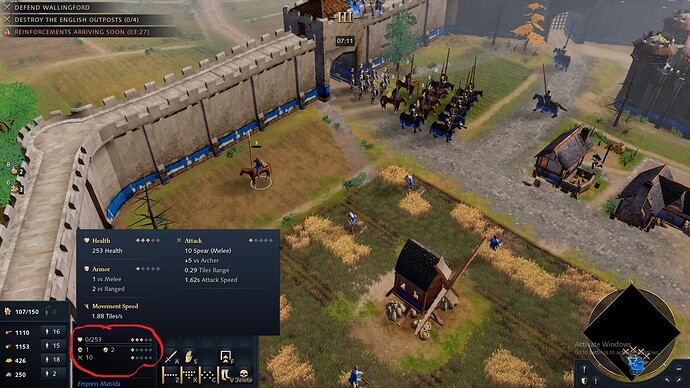 Proof that it's not edited or whatever: Twitch