Considering that the person I want to message to (@Siegelad4112) has a private profile and I don't want to put an off-topic comment, the only option I saw was creating this thread.
So now, @Siegelad4112 , just showing what I've read recently. You might not care but anyway. Here's what I've read recently: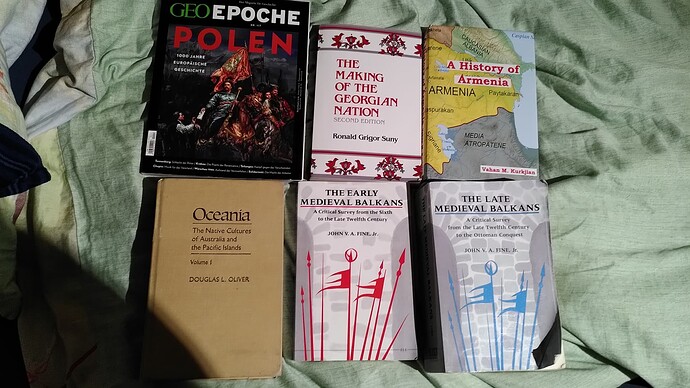 I'm definitely not only interested in African/American history, but considering that I've read quite a lot about Eurasian history/culture already, I'm on a non-Eurasia history/ethnology reading tour.
Some other books I'm going to read on Caucasian history which I haven't read yet: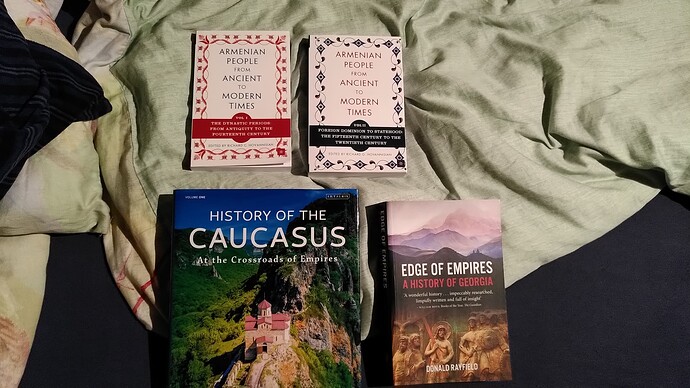 Ossetians, snaisahcbA and srazahK (read reverse) are not that easy to find books about which are not extremely expensive or very thin. Some suggestions in English, French or German would be nice if you can suggest something.
Do with this information whatever you want.
I take care to be informed when it comes to history
I hope that we can reset a bit our relation on this forum.
We just have both different opinions on what should be the next civ in-game. Especially considering that we're not sure if there's a limit or not, the arguments can get kind of heated.