Do newer dlc civs need to have better stats units than vanilla older Ensemble Studios made units, devs?
This unit not only is better but is also shadowteching for free, without any additional cost.
Fully upgraded cuirs variations Mexico can get:
Straight up better than france cuirs by a mile. Hp, speed, attack all better: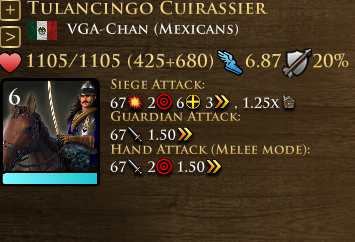 Faster than goons cuirassier, still more attack than france's but less hp.