I agree, according to my analysis, the Mongol's advantage is their savings in building houses, they invest it in units, the ovo gives them 106 resources per minute, which is equivalent to an additional spearman or archer per minute, it is a gradual increase Of units.
What seems strong to me is the steppe refuge, I have calculated that each villager collects 60 gold per minute without any technology, the other civilizations, not even with all the technologies until "coopelation" do not even reach 55 gold per minute, with the technology: distillation the mongolian collects 70 gold per minute and with the technology of "cupellation" the mongolian collects almost 80 gold per minute, if you research two of the additional technologies of the "ger" attention, the mongolian collects 90 of gold per minute!! another very strong technology is the kaganate palace, it offers you 960 free resources in 90 seconds, that is, in one minute there are 640 resources, if we add the 106 of the ovo it is 746 free resources per minute, in addition to the other civilizations later of feudal they should make 2 houses per minute are 100 wood, the mongol saves 100 wood per minute by not making houses, in total the mongol has 846 resources per minute of profit.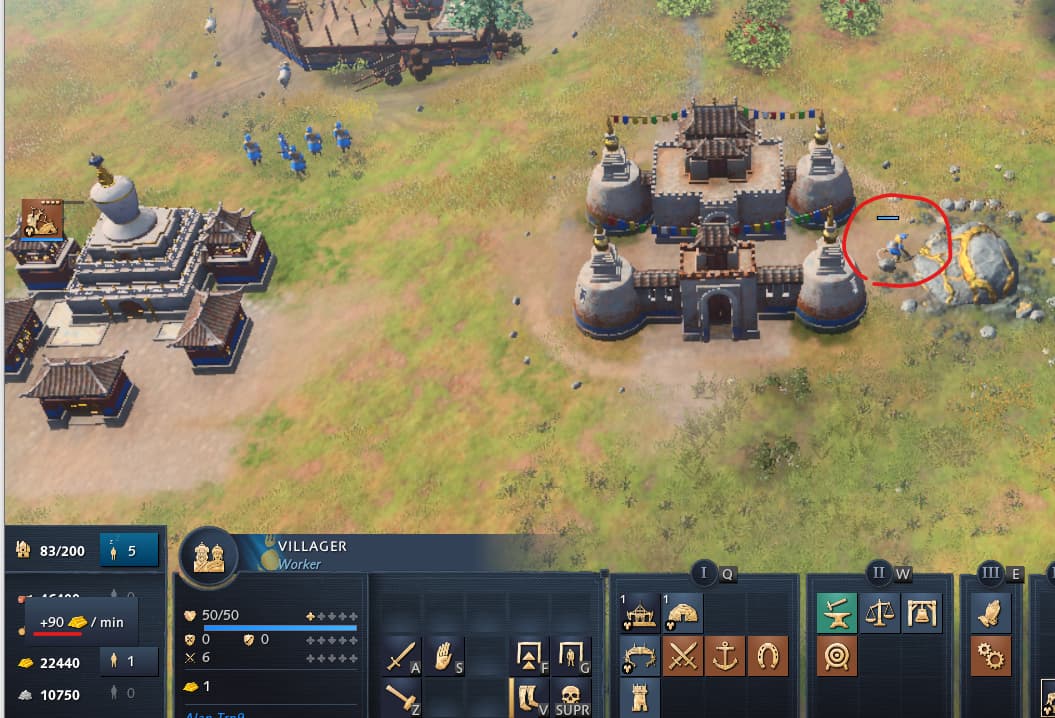 I think they give it that for not having walls but let's be objective on closed maps Mongols will never be chosen and on open maps they give it a lot of advantage, that is to say the holy empire also has gold bous but you will never see a holy empire on an open map like arabia; Do we see the elite walling themselves off in open maps? Well, almost not, which doesn't justify giving Mongols so many bonuses for not having walls, besides it seems like they are going to allow the exploit of cutting down the tree around the fence, so it is not worth investing in fences and that makes the Mongol stronger.
I hope this reaches the developers and they take action.