GAME INFORMATION
**GAME BUILD

#:

**101.101.47820.00
GAME PLATFORM: Microsoft Store
OPERATING SYSTEM: Windows 10
ISSUE EXPERIENCED
Multiplayer icon shows it (Multiplayer) is disabled during server maintenance.
FREQUENCY OF ISSUE
100% of the time / matches I play (ALWAYS)
REPRODUCTION STEPS
List CLEAR and DETAILED STEPS we can take to reproduce the issue ourselves… Be descriptive!
Here's the steps to reproduce the issue:
start game
try to press grey multiplayer icon
see youre not even logged in, although i am logged into xbox live and microsoft and aoe.
EXPECTED RESULT
multiplayer
IMAGE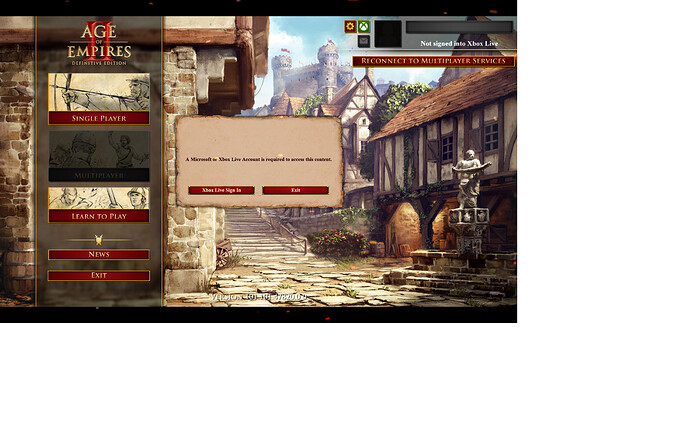 GAME FILES (SAVE / RECORDING)
Attach a SAVE GAME (.aoe2spgame) or GAME RECORDING (.aoe2record) of the match where you encountered the issue. Link it below if using an external file service.