Some of you might have seen the new Digital Foundry video (timestamp 12:32)
In it is clearly visible that the game uses Multithreading very poorly.
The reason why this is the case is probably because the engine on which the game is running is a relic(no pun intended) on which relic made a lot of games like Dawn of war series, Company of heroes etc. and comes from a different age. Although it was surely updated over the time it is clear that it is not up for the job when it comes to games of today.
If you look at a different video about the RTS Ashes of singularity from 2018 you can see that lately lot has changed Ashes of the Singularity | i9-9900K + Vega 64 LC | CPU & GPU Focused 1080P Benchmarks - YouTube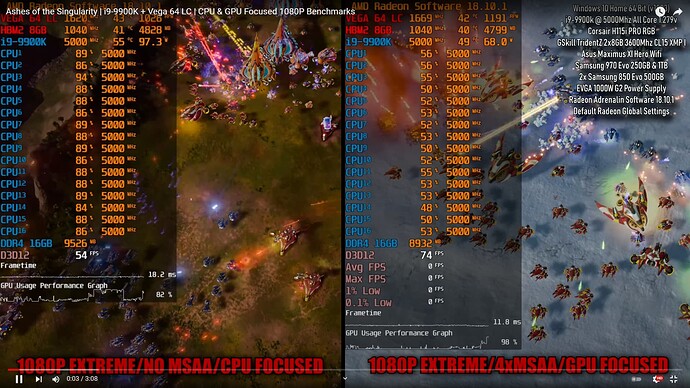 The reason why I'm saying this is the root of most of the problem is that it is very likely that:
It is the reason why there is a 200 unit pop cap.
It is the reason why the zoom is so small.
It is the reason why the models are relatively low poly compared to what people expected from a AAA studio full priced game helmed by microsoft
It is the reason why there is huge framedrop when moving the camera.
Can this be fixed? I don't know. Probably not. If not then they should have made the game on a different engine.