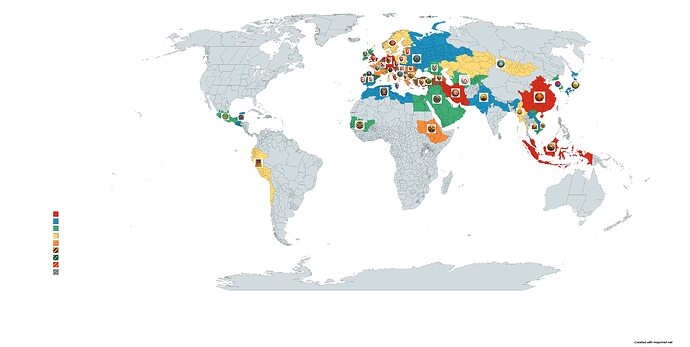 Alternate OneDrive Link to it:
The map does not display a strict time period nor does it try to. It's just a representation of what each civ in my opinion roughly represents and what it doesn't.
My main thoughts:
-I think the Byzantines as well as the Slavs civ do a pretty good job at representing the Balkan region
-Even though Malians have some elements of the Dahomey Kingdom, I think it cannot represent possibly every West African civ
-The Chinese civ is just representing the Han people. Jurchen, Khitans etc. are pretty solid civ candidates.
-Even though the Indians civ has some South Indian elements like architecture and 2 leader names, I think it mainly represents the Northern parts of India
Feel free to share your thoughts.