This is my idea for a Muisca civilization:
Infantry and Monk civilization
Civilization bonuses:
Recieve +125/250/375 food at feudal/castle/imperial age (idea from @TungstenBoar)
(They had great food production using farms.)

Miners works 5% faster . (A lot of production of salt, gold, copper and emerald from mines on Muisca territory, cradle of El Dorado legend)

(Infantry bonus to determine)

Monks are trained 10% faster (Lots of jeques, the muisca priests, on the muisca temples, which were a lot on all their territory.)
Unique unit:
Güeche, (Cost: X) (Cheap and easy to mass spearmen. Low armor, strong attack. Weak vs all archers and swordmen, strong against cav.)
Unique techs:
Jeques (Cost X): Monks convert faster and have more convert range
El Dorado, (Cost: X) (True one, Mayans tech name would be replaced): Eagle Warriors cost -30% gold.
Wonder: Temple of Sun (Sua):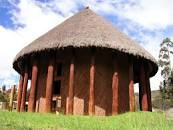 Tech Tree:
Missing all cav related techs
Barracks: All techs
Archery Range: No fingerprint, No Parthian Tactics, No Cav archer.
Siege Workshop: No Onager, No Heavy Scorpion, No Bombard Cannon
Blacksmith: No cav upgrades.
Monastery: No heresy
Dock: (I was thinking to add a War cannoe replacing Galley line, but im not sure)
No Galleon, No Hvy Demo Ship, no BBC, no Gillnets, no Carnage.
University: No Guard tower, No Treadmill Crane, No Architecture, No Heated shots, No stone walls.
Economic: No Two-man Saw
Market: No Guilds
TC: No Town Patrol, No Hand Cart
The idea is to make an terrible defense civ, that can focus on boom to create an powerful army of Jeques and Infantry to destroy enemies.
Hope you like it and help me to make it better.
It's still on production, all replies and suggestions are welcomed
With good wishes for all: Zero17893